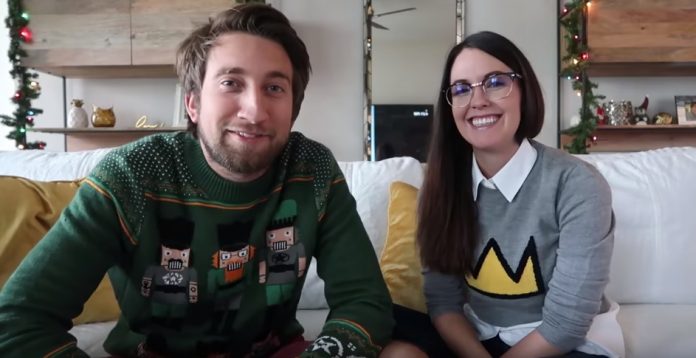 A man armed with a handgun broke into the home of a YouTube celebrity couple Gavin Free and Meg Turney last month, with the intent of killing Free.
The attack occurred early morning of Jan. 26, and the couple were forced to hide in their closet as they called 911 to report the attack and get help from police.
The suspect, who as identified as Christopher Giles, drove 11 hours from Albuquerque to break into the home of the YouTube couple in Austin Texas. The couple awoke to the sound of breaking glass and a gunshot, and they hid in their closet and dialed 911 for help while the suspect searched the house.
After ten minutes, police arrived at the scene and encountered Giles trying to back out of the driveway in his sedan. When the officers ordered Giles to stop, they heard a single gunshot coming from Giles' car.
The suspect was pronounced dead at the scene due to a self-inflicted gunshot wound.
According to authorities, security footage showed Giles searching the home for the residents, while holding a gun in his hand. "Based on the footage seen it was apparent that Giles' sole intent was to cause harm to someone who resides there," said Austin Police Department.
On Giles' cellphone, authorities found more clues of the suspect's malicious intent, including notes that identified the couple by name. The search on the phone showed that Giles had a particular dislike of Free, with threatening thoughts, including a note that says "I want Gavin Free to die alone, with no children."
Officials said that it was apparent that Giles had developed a fondness for Turney but resented Free for his lifestyle and success.
Free is the creator of popular YouTube channel Slow Mo Guys, along with Daniel Gruchy. Turney is a former host and cosplayer with Rooster Teeth, and she posts video blogs about anime, relationship advice, and her life.
On his Twitter account, Free thanked fans and Austin police for their support. "I just wanted to say thanks for all the support and concern regarding the recent incident," he wrote. "It's been a rough time for Meg and myself the last few weeks but we are doing ok. I want to give a huge thanks to @Austin_Police for the amazing response time."