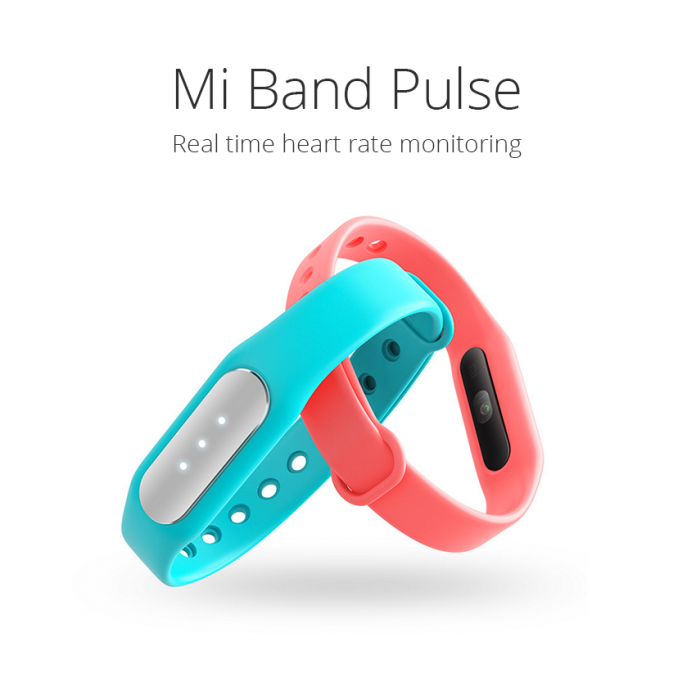 Chinese tech giant Xiaomi has unveiled the successor to its 15-dollar fitness tracker Mi Band called the Mi Band Pulse. Priced at only $16, the device comes with new features that users will love.
According to the Xiaomi forum, MIUI, unlike its predecessor, the Mi Band Pulse will have an optical heart rate sensor that will be located at the bottom for optimum tracking. What's more, the new device will come with a strap made from better material. This follows after users complained of how the strap of the Mi Band snaps easily.
Aside from the sensor and improved strap, the post on the forum also stated that the Mi Band Pulse will be powered by a 45 mAh battery coupled with Dialog 4.0 bluetooth chip and ADI sensor. It also has IP67 water resistant rating.
"There are not many changes in the appearance, what makes the difference is the Mi Band Pulse comes with Optical heart rate sensor which has the high accuracy as Apple Watch. With this added feature, many are concern about the battery life. The developer said they tested it and it can last for 20 days and above," the post added.
The minimum requirement for Android support is Android 4.4. On the other hand, Apple devices should have iOS 7 or later installed. Smart unlock features are available on Xiaomi devices with MIUI 6 and above and Android devices with version 5.0 and newer.
Xiaomi posted the photo of the wearable on their Facebook page, and the description said, "Mi Band is already the 3rd most popular wearable in the world and now we're adding real time heart rate monitoring! This launches in China on Singles Day (11 Nov 2015). Would you like to see this launched in your country too?"
No date has been announced by Xiaomi for the international release of the Mi Band Plus.