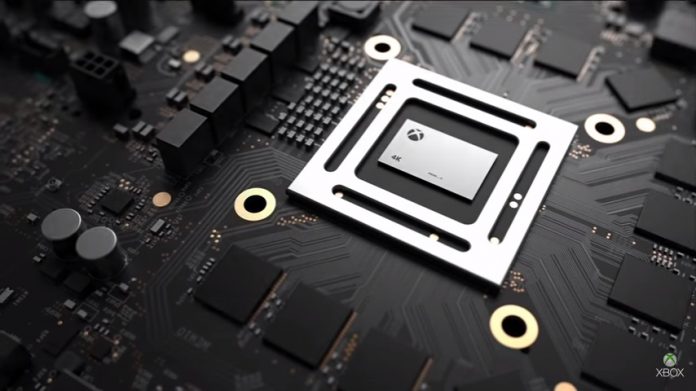 YouTube/Xbox
Microsoft is working on its next console, the Xbox Project Scorpio, which is slated for release next year. Details on the device were unveiled at last June's Electronic Entertainment Expo (E3) 2016, and now in a new report, it was claimed that upcoming gaming system will offer the clearest and most vivid gaming experience around as it can run games at 4K resolution.
According to Windows Central, it was recently confirmed that "Gears of War 4" is ready to run at 4K resolution on Project Scorpio. This is possible as the console can run 4K Windows 10 Store Universal Windows Platform (UWP) games natively, without any additional development or porting required. A source told the website that any game programmed natively for UWP on Windows 10 will run on Project Scorpio with a very small amount of changes.
It was also reported that game developers won't be forced to hit 4K resolution for their games to be playable on Project Scorpio. It was said that developers merely have to use Scorpio's power to create detailed gaming experiences at 1080p resolution.
Aside from having 4K support, the upcoming console is also tipped to have virtual reality capabilities. Tech Radar reports that Microsoft doesn't have its own VR headset, but the console could likely be compatible with existing VR headsets like the Oculus Rift or HTC Vive. The Xbox Project Scorpio is said to be five times more powerful than the Xbox One, and Microsoft has previously said that the system will be able to render visuals at 60 Hz, which results in a smooth gaming experience with virtually no lagging on the TV screen.
Apart from "Gear of War 4," it is expected that other titles such as "ReCore," "Rise of the Tomb Raider," "Forza Horizon 3," and the newest "Call of Duty" game will also be playable on the Xbox Project Scorpio.
The Xbox Project Scorpio is slated for release in holiday 2017 and is estimated to cost anywhere from $800 to $900.