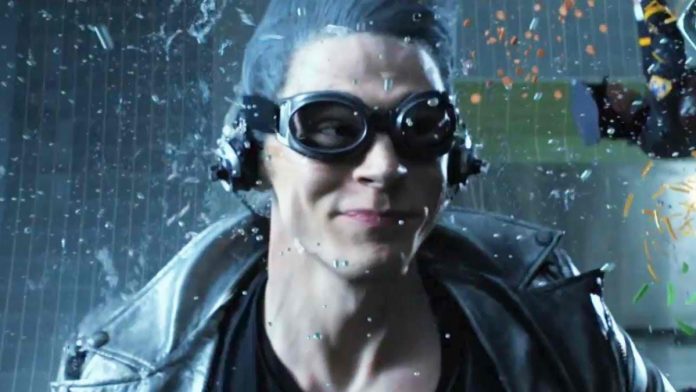 Evan Peters, the actor who played Quicksilver in the blockbuster film "X-Men: Days of Future Past," is set to rejoin the mutants in the upcoming and much awaited film "X-Men: Apocalypse." While his role is expected to be bigger in the filmespecially with his father Magneto playing a major part as wellnothing about Quicksilver's participation in the events in "Apocalypse" has been confirmed. However, fans have been expecting yet another Quicksilver sequence, just like the one featured in the previous movie.
In an interview with Collider, described making a new sequence as something more like a "sequel." With his first sequence in "Days of Future Past" a total hit to fans, Peters and the special effects team of "X-Men: Apocalypse" worked on topping his performance in the pervious film.
"It's like a sequel. I don't know any other way to put it," Peters said. "You take elements that worked in the past and then you add on to them and try to make them better. It's similar but different and better. That's what you always try to do I think for the sequel and hopefully we've done that. I think it's really cool. You guys know it was a lot of slow motion and stop where people were stopped… You're mesmerized watching it. Just the slow motion of it all. That phantom camera is like insanity, dude. What we've been able to accomplish with technology and just be able to watch things in a different way is so cool. It doesn't matter what we really do as long as you add that phantom camera on there. Obviously mixed with the special effects talents then it becomes something really sweet."
Since the events of "X-Men: Apocalypse" will see the formation of the X-Men as the modern world knows it, it was asked whether Peters' Quicksilver will join the team of heroic mutants in their future fight against evil. While not giving away any specifics, Peters teased the fate of his character in the film.
"I would say that whatever happens down the line, that Quicksilver vanishes from the movies, I don't know," he said. "At this point it is the beginning of him coming into the group and being a force that fights evil. It's pretty sweet."
"X-Men: Apocalypse" opens on May 27.