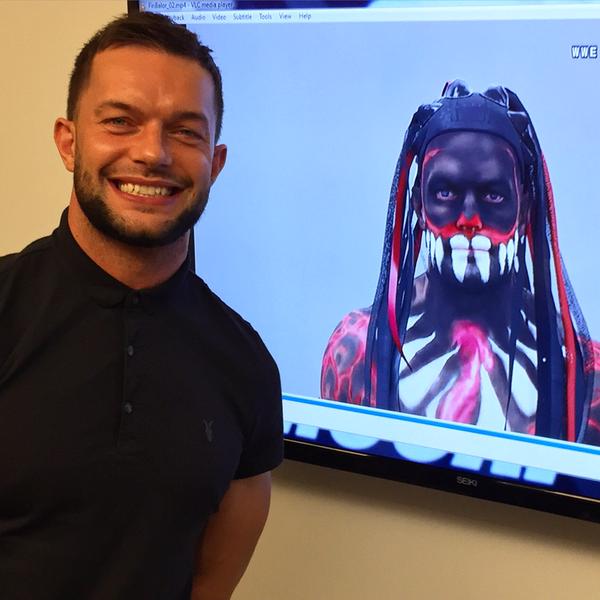 Game developers from World Wrestling Entertainment treated fans with a promotional picture of the video game look of WWE's NXT Finn Balor earlier this week.
WWE 2K took to Twitter to show what the wrestler will look like in the virtual arena. Posting a picture that shows a face and body-painted Balor, the caption read: "@wwebalor blown away by seeing himself in video game form for the first time…and it's the DEMON!"
According to Attack of the Fanboy, Balor usually paints himself into characters from pop culture such as Venom from Spider-man and other comic book characters.
Aside from Balor, other wrestling superstars confirmed by WWE.com to appear in the game are Daniel Bryan, the "Lunatic Fringe" Dean Ambrose, WWE World Heavyweight champion Seth Rollins, Bad News Barrett and diva Paige.
Tech Time reported that the first six characters may seem like a good choice as they represent the current standing in wrestling matches, with Ambrose as a top player and Barret having been named as 2015 King of the Ring and intercontinental champion. The report also mentioned that Paige is the first and only diva included for the time being.
Reportedly, WWE 2K15 did not meet the expectations of the game followers. For 2K16, some of the features that will hopefully will be more appealing to the fans include more wrestlers on the ring at the same time, unlockable rewards, more match types for exhibit play, customization options for wrestlers, different areas for matches and a developed career mode, What Culture reported.
As there have been only a few details revealed regarding the highly anticipated game, some rumors suggested that it may revolve around the storyline of "Stone Cold" Steve Austin and Attitude Era.
The game is slated for release on October 27 across several platforms — Playstation 4, Playstation 3, Xbox One and Xbox 360.