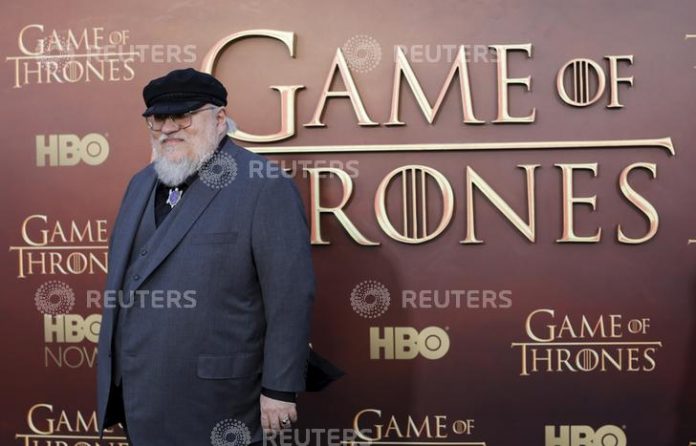 With HBO announcing that the confirmed date for the airing of season 6 of its widely popular series "Game of Thrones" will be in April 2016, the mystery of when the sixth book in the "A Song of Ice and Fire" will hit the shelves remains.
Titled "Winds of Winter," fans speculate that the novel created and written by George R.R. Martin, may likely be published in spring next year or sometime before the show returns to the small screen as they follow the same storyline.
Martin previously shared that he cancelled numerous appearances and guesting to focus on finishing the book. However, he remains elusive when it comes to a specific schedule when the fans can get their hands on the book.
There are also suggestions pointing to a release date happening on the latter part of 2016. Reliable tipster Jeff also known as BryndenBFish claimed that even though Martin hypothetically finished the manuscript, there are still four to eight months needed for the publication process to be completed. He stated that with accelerated publishing, the earliest date possible will be Feb. 23, 2016.
Meanwhile, according to iDigital Times, the biggest assurance that "Winds of Winter" will become available next year reportedly came from editor Alejo Cuervo of Ediciones Gigamesh, the Spanish publisher of the book series.
In a translated interview with El Mon Rac1 radio station, he shared that it is expected in 2016, "We have been promised the manuscript in advance of the release in English which we will translate, there won't be a big difference." When asked how by the host on how sure he is, "Well, let's see, confident… but a meteor could fall," he humorously replied.
However, since there is no official word from Martin yet, the several claims should be taken with the proverbial grain of salt.