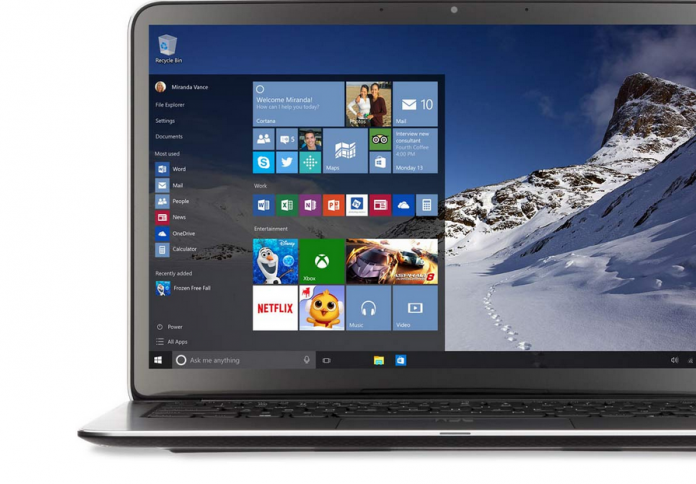 Three months after Microsoft released its "final" Windows operating system, the Windows 10, the company is set to release the first major update to the operating system anytime soon. Dubbed as the "Windows 10 Fall Update" , Microsoft is set to introduce new features as well as significant improvements on current ones that aim to bring a better Windows experience to every user.
The list of changes the update will bring is massive, but here are some highlights from the Fall Update.
Start Menu
The update will add one extra column of tiles, making available columns now number fourenough space for four medium or two large Live Tiles per group. The context menu inside the Start button will also be updated, redesigned to give a more consistent look for the operating system. A "Resize" menu will be added to give users the option of customization on the size of tiles in the Start menu.
Cortana
Microsoft's digital assistant, Cortana, will get smarter with the new update. Now, Cortana can recognize handwriting through a user stylus, and convert it to digital reminders.
Cortana will now also analyze users' emails and automatically sort movie schedules and other events and create a reminder. Two hours before the event, Cortana will automatically give directions to the user to get to the event venue.
Missed a call from a connected Windows phone? Cortana can now alert a user on desktop and even offers the option to reply to the missed call via text message straight from the user's computer. This feature can be enabled on the "Missed call notifications" settings on Cortana.
Microsoft Edge
The new default Windows browser will be getting minor bug fixes and improvements, along with new features. Now, with the new Tab Preview feature, users can hover over the tab name and they will be able to see a small preview of the tab display. Also, Edge will now be able to sync passwords, bookmarks, and Reading List items across connected Windows devices.
The change log is very long, and it can be read in full here. More changes and improvements are promised by Microsoft, especially in the upcoming next major update dubbed as the "Redstone" update.