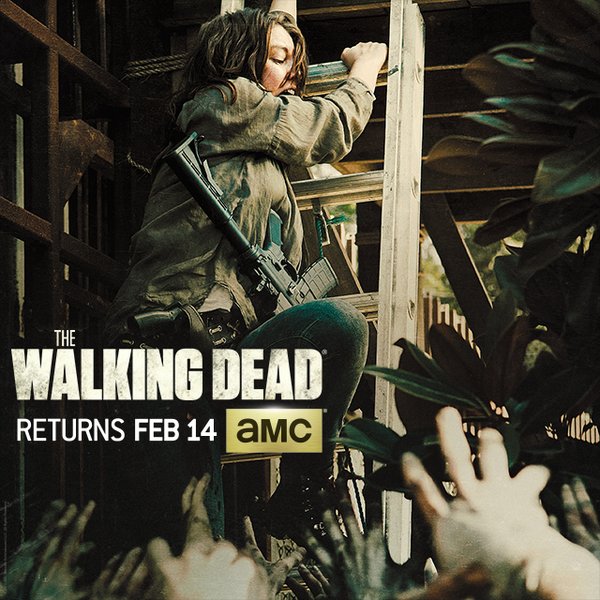 After the long wait, "Walking Dead" season 6 finally premiered from its winter break with a bloody surprise for its fans.
Ttled "No Way Out," episode 9 of the show featured several deaths that were rooted on a chain effect. Sam (Major Dodson) panicked and cried in the midst of the zombies and caught their attention, leading the latter to attack him to death. His mother, Jessie, (Alexandra Breckenridge) was shocked with what she saw, but similar to Sam, the undead heard her cry and attacked her.
Meanwhile, Sam's brother Ron (Austin Abrams) was outraged and blamed Carl (Chandler Riggs) and Rick (Andrew Lincoln), believing that they were the source of all the problems. He shot Carl, but Michone (Danai Gurira) was able to stop him by stabbing him in the chest. However, Carl was still injured to some extent, as he lost his eye.
On the official Twitter page of "Walking Dead," the numerous praises the episode got from its fans, mostly expressing that it was "intense" and "awesome," were posted. Some even admitted that episode 9 became their instant favorite. Others, on the other hand, were simply stressed and pushed "to the edge of their seats" given the bloodbath.
The same general theme is likely expected throughout the second half of the show. In an interview with Entertainment Weekly, Lincoln shared how he felt when he saw the finale of the show.
He said, "I felt sick to my stomach when I read the script. It was the first day in the whole six years of working on 'The Walking Dead' that I was late for work because I woke up in the middle of the night and I couldn't get back to sleep. I was so angry and frustrated and I felt sick. And that was just after reading it."
Lauren Cohan, who plays Maggie in the show, also expressed the same thing about her feeling, as well as the rest of the cast members. She revealed, "I didn't want to go to work that day. It took a really, really long time for everybody to feel okay again after the finale, let's put it that way."
The upcoming episode is titled "The Next World" and is slated on Feb. 21 at 9 P.M. on AMC.