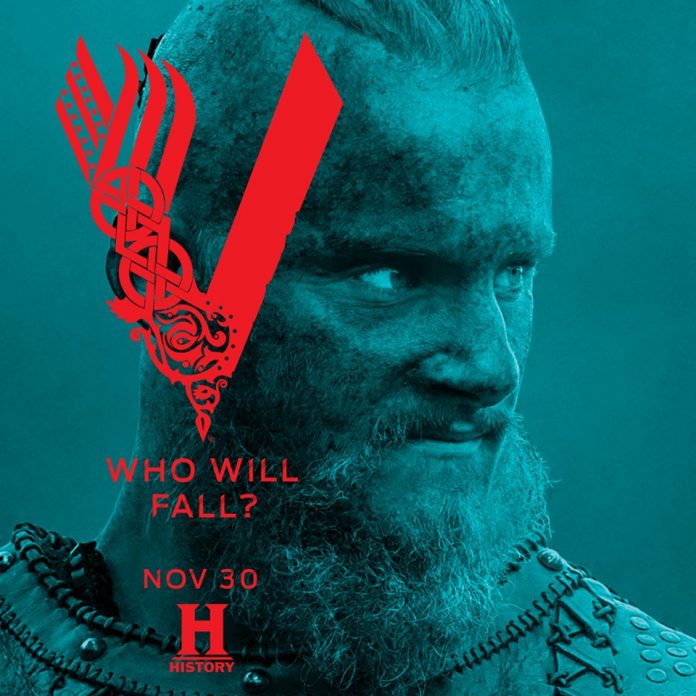 The long wait for the continuation of History Channel's hit period drama "Vikings" season 4 is almost over and some members of the cast are teasing what is in store when episode 11 hits the small screen.
It can be recalled that during the first half the series, Ragnar Lothbrok (Travis Fimmel) lost the siege of Paris against his brother Rollo (Clive Standen). The former then mysteriously vanished from existence for a long time. Jumping ahead to several years later, Ragnar returns to his native land of Kattegat to find that his sons have come of age and are on their way to becoming the new king.
In an interview with Toronto Sun, actor Alexander Ludwig shared that he researched his character Bjorn Ironside's story and he cannot wait for the fans to see the new arc.
"Bjorn is becoming the character I've long waited for. I did my research. This is what I spoke about to [series creator] Michael [Hirst] and the kind of the season I was promised when I first signed onto the show," he said. "I couldn't be more excited for the audience to see what's going to happen, because it's going to blow their mind."
It is expected that the latter part will revolve around the big conflict between Bjorn and his ruthless brother, Ivar the Boneless (Alex Hgh Andersen). Despite his inability to walk, Ivar has violent tendencies and great ambition which Ludwig believes has scared Bjorn at some point. Their relationship could be similar to what Ragnar and Rollo had as they both struggled for power.
The actor added that the "boneless" title can mean many things as it was hard to translate from Old Norse language when the historians looked into real-life events.
"There are other theories. But if you're presented with different options, you're going to take the one that's the most dramatic," he quipped.
Meanwhile, Katheryn Winnick who portrays Lagertha shared that after the shieldmaiden experienced terrible relationships and trust issues with men, she would find comfort in the arms of a woman named Astrid (Josefin Asplund).
Talking to Out magazine, she explained that it does not necessarily mean that Lagertha is a lesbian as she never played the role that way. Instead, Lagertha has groomed Astrid during the six or seven years they have been together to become a great warrior and younger version of herself.
Season 4 episode 11 of "Vikings" airs on Wednesday, Nov. 30.