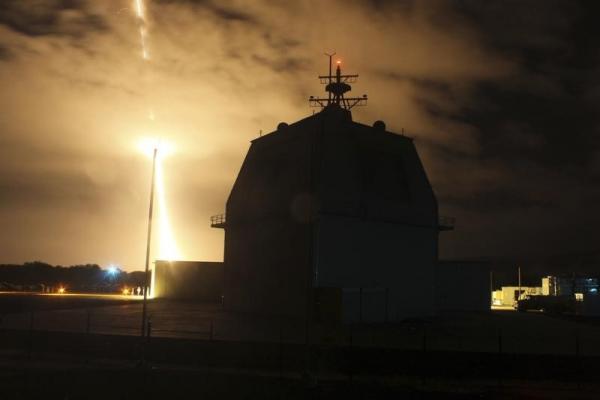 The United States military carried out an unsuccessful missile defense drill Wednesday, as it failed to shoot down a dummy missile from Hawaii.
During the test, the military launched an SM-3 Block IIA missile from an Aegis Ashore test site to intercept an incoming dummy missile launched from an aircraft over Hawaii. However, the missile failed to hit its target.
It was still unclear what caused the projectile to miss its target, but authorities are already doing an analysis on the failed missile defense test.
The Missile Defense Agency confirmed that a test took place but would not comment about the outcome of the test due to sensitivities brought about by the growing tension between the Trump administration and North Korean leader Kim Jong-Un.
"The Missile Defense Agency and US Navy sailors manning the Aegis Ashore Missile Defense Test Complex (AAMDTC) conducted a live-fire missile flight test using a Standard-Missile (SM)-3 Block IIA missile launched from the Pacific Missile Range Facility, Kauai, Hawaii, Wednesday morning," said Mark Wright, a spokesman for Missile Defense Agency.
The Aegis Ashore Missile Defense system is a collaborative project between the United States and Japan. It is a key element in the United States' defense against the intercontinental ballistic missiles that North Korea has threatened to launch against the nation.
The failed test comes as the second one in less than a year. In June, a test was also conducted, and that also failed. However, a test done in early 2017 was successful.
In the past year, the authoritarian country has increased its missile launch tests, with some missiles flying over the territory of Japan. It also conducted its sixth and most powerful nuclear test.
Meanwhile, the United States has called for more strict United Nations sanctions against North Korean, a move that the hermit kingdom has labeled an act of war.