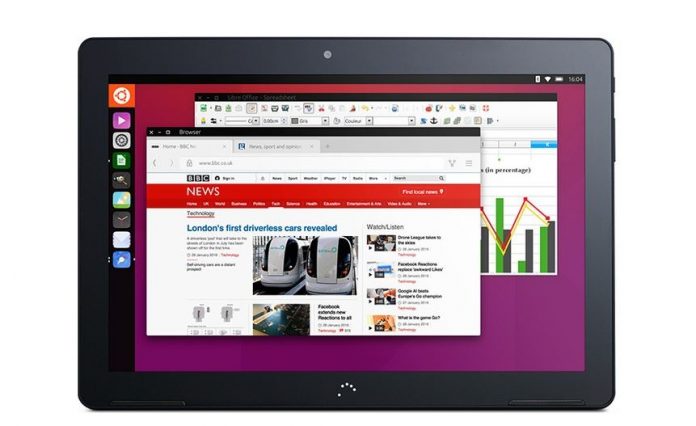 There are reports that the release date of the Ubuntu tablet has been slightly delayed. Initially expected to come around this week, the tablet may be released toward the latter part of the month instead.
According to OMG Ubuntu, users who have pre-ordered the device was initially informed for a delivery time at the second week of April. After which, the website changed the expected timing to "second half of April." There seems to be another push back, as the Ubuntu tablet is now expected to come around three weeks to a month as of writing.
The news portal revealed that the makers of the device did not update the customers, but simply changed the launch date on its website. With this, it is no surprise that the customers were disappointed for not being informed, with some indicating that this is not a good way to treat their customers. The company has not yet released any official statement and even a new release date.
Meanwhile, the upcoming device, called Aquaris M10 Ubuntu edition, has caught the attention of potential buyers because it can be converted and used as a laptop. At the same time, it is relatively cheaper compared to other devices in the market.
It comes in two versions, the Aquaris M10 FHD, which comes with a 1080 pixel resolutions display, and the Aquaris M10 HD with 1280×800 pixel resolutions. Moreover, there is also a slight difference in the power of the processor of the two devices, with the M10 FHD running on a 1.5 GHz ARM processor, while the M10 version carrying a slightly lower specification at 1.3 GHz ARM chipset.
However, both devices are expected to have other similarities, such as 2GB of RAM, 16GB of internal storage, and an 8-megapixel main shooter. Cost-wise, the M10 FHD is expected to be around $340, while the M10 HD is cheaper at around $295.
More details will likely be released soon.