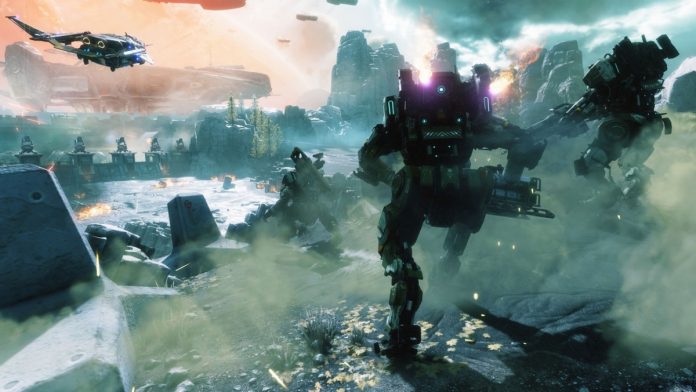 A couple of months before it fully rolls out, "Titanfall 2" will treat fans to a bit of a sneak peek during next week's Gamescom 2016.
Game developer Respawn Entertainment announced the development earlier this week with an update posted on the game's official website which details when and where fans can catch the event.
"Get ready to see the live Multiplayer gameplay reveal for Titanfall 2 on August 16th, direct from Gamescom 2016 in Cologne, Germany. The Titanfall 2 Factions multiplayer event will split some of the community's biggest gaming personalities into separate teams and let them compete for bragging rights on the Frontier," the statement read. The event will be streamed live on Twitch, starting at 2 p.m. ET.
Players have previously been teased with the single player mode of the upcoming shooter game and so far it promises a good time to those who would like to navigate the title on their own. However, the multiplayer feature of "Titanfall" has arguably been its backbone. The debut iteration in the franchise, which was released back in 2014, has nabbed multiple awards from various gaming communities including six Electronic Entertainment Expo Critics Awards, one of which was for the Best Online Multiplayer category.
On top of the Gamescon 2016 announcement, Respawn furthered that a beta test for the anticipated multiplayer mode will also soon roll out. Dubbed as the "Multiplayer Tech Test," the software developer promised to reveal the mechanics on how fans can take part and even advised them to constantly check on their social media platforms or sign up for their newsletter so as to not miss any updates.
The follow-up title is expected to run on a whole new system to make sure that its servers do not hit a snag. Respawn's lead programmer, Jon Shiring, previously appeased fans by saying that they are fully prepared for the massive launch of the sequel game, which is why they "wanted to make sure that [they] have the highest possible scalability and reliability, and have low-latency, fast servers." So while they will still be running on the Azure game server, they will now also have other clouds to serve as "bare metal" servers that run on datacenters.
"Titanfall 2" will officially release for Xbox One, PlayStation 4 as well as PC on Oct. 28.