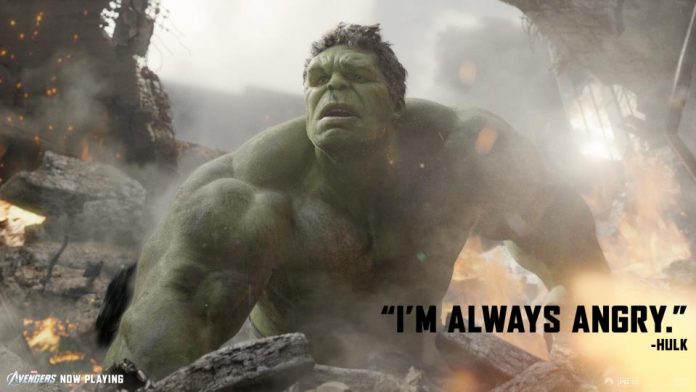 It is no secret that Mark Ruffalo's the Hulk will have a pivotal role in the third standalone movie for Chris Hemsworth's Thor. Titled "Thor: Ragnarok," the two Avengers will cross paths and embark on a cosmic adventure that will ultimately have a ripple effect on future Marvel films that come after it.
While it is mainly the God of Thunder's story set in his natural environment, Hulk's sudden involvement is interesting at the very least. Some fans may question Bruce Banner's business in outer space other than he was obviously part of the Avengers that were exposed to the threats of mad titan Thanos. The upcoming film will be set mainly outside of Earth as confirmed by Marvel Studios President Kevin Feige.
In a recent interview with Collider, Ruffalo gave some new juicy tidbits on what the Hulk's ultimate reason for spending time with Thor is.
"I think the arc that he is ultimately making in his relationship with The Hulk and how that's gonna resolve itself, that's really where … nobody has gone to that place," he shared with the media outlet.
Banner coming to terms with himself has been one of the core aspects of his character since the actor debuted the green monster in 2012's "The Avengers." Since then, his aversion towards his true identity seemed to have worsened in "Avengers: Age of Ultron," where he ultimately went off the radar.
"He's always been running from him or trying to deny it but they are coming for a collision course with each other and I think that could be pretty exciting if we can figure out a way, how to do it multi-dimensionally. The only person in the world that The Hulk is scared of, or thing, is Banner," Ruffalo further detailed.
A proverbial buzz has also been going around that while the trilogy capper will still be Thor's narrative, a possible incorporation of the Planet Hulk storyline is very much possible.
Directed by Taika Waititi, "Thor: Ragnarok" boasts a stellar cast joining Hemsworth and Ruffalo including Tom Hiddleston (Loki), Jaimie Alexander (Sif), Idris Elba (Heimdall), Tessa Thompson (Valkyrie), Jeff Goldblum (Grandmaster), Cate Blanchett (Hela), and Karl Urban (Skurge). The premise of the story is still unclear but rumors persist that it will take on Thor's mission to find the ultimate weapon that can stop Ragnarok. The film is scheduled to have its theatrical release on Nov. 3, 2017.