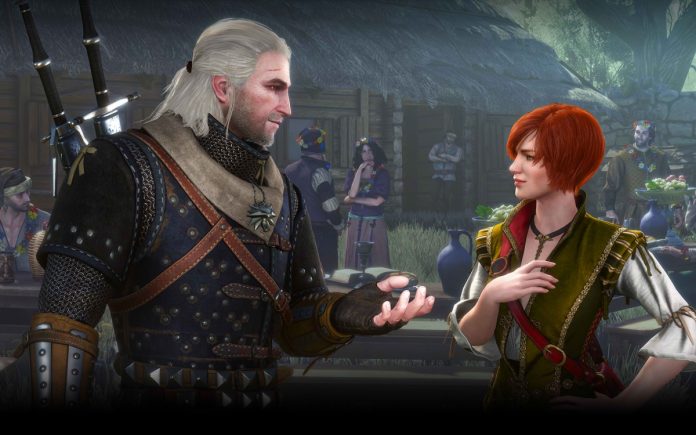 The upcoming patch update for The Witcher 3: Wild Hunt, which is coming to all platforms the game is on, is set to be the biggest update in the game to date thus far. How big is it? Just almost 600 changes, fixes, and improvements for the game across all platformsthat is why game developer CD Projekt Red called the update 1.10 a "pretty portentous" update.
"And rightly so, because it's the largest collection of fixes, improvements and various enhancements we've brought to The Witcher 3: Wild Hunt to date," said CD Projekt Red's Marcin Momot. "All told, it packs a pretty impressive six hundred changes, including fixes for a load of quests, optimizations that'll make things smoother on PC and consoles, over one hundred fifty stability improvements to iron out hiccups, additional conversations with key characters that will enhance your relationships with them as well as the story as a whole, and a major and much-awaited fix that should take a good bit of the pain out of dealing with items in the Inventory by improving how items are ordered and sorted."
No specific release date was given for the patch update, but Momot said that players should look out, as the update should come "in a matter of days". Part of the change log can be found here.
Momot also revealed via his Twitter account the file size for the "massive" update. The update will take around 15 GB worth of hard drive space for consoles, and around 6 to 15 GB worth of storage space for PC gamers.
Meanwhile, the game's first expansion pack, Hearts of Stone, is coming on October 13. The DLC pack will further expand the gameplay experience of players for at least 10 hours more.
CD Projekt Red officially describes Hearts of Stone:
"Step again into the shoes of Geralt of Rivia, a professional monster slayer, this time hired to defeat a ruthless bandit captain, Olgierd von Everec, a man who possesses the power of immortality. The expansion lets you choose your own way through an adventure that includes recruiting a crew of break-in artists, spending a night partying with a ghost and outsmarting the most bizarre creatures Geralt has ever faced."