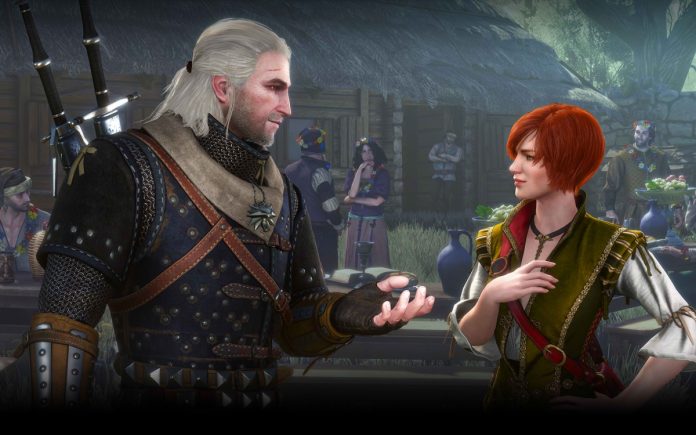 Now that all of the 16 promised free DLC packs for The Witcher III: Wild Hunt have been released, the focus of excitement and expectation from players is shifting towards the two upcoming expansion packs that were promised to greatly expand the gameplay time of the game far beyond the end of its original campaign.
The 16<sup>th and final DLC pack that was given for free was the New Game+, allowing players who have cleared the game to access a New Game + mode.
Now, the first of the two upcoming expansion packs, Hearts of Stone, is set to make its way to players in October. With this, GameSpot sat down with Game Director Konrad Tomaszkiewicz to talk about everything to expect and not to expect from Hearts of Stone.
"There's not much I can tell you at this point without spoiling the plot too much," Tomaszkiewicz said.
"Hearts of Stone is definitely on par with what Wild Hunt established in terms of the depth of characters and story. If you liked quests like the Bloody Baron one, you know what I mean. This time around Geralt gets mixed into dealing with a man who's immortal. And ruthless. But, and this somewhat became The Witcher's calling card, things are not what they seem, and players will once again have to make some serious decisions and see the consequences play out."
Additionally, the game director made it clear that Hearts of Stone will take on an entirely different and separate storyline compared to that of the default Wild Hunt storyline. So, even players who have not yet cleared the main game can play the new expansion once it arrives, bringing along at least 10 hours worth of new gameplay time.
Hearts of Stone will also introduce a new gameplay mechanicRunewords.
"Runewords are created by combining glyphs and unlock special buffs for Geralt," he added. "These can vary from increased resistance to certain types of attacks, to enhancing Geralt's combat ability with an array of magical effects. We're also introducing a new NPC that will help Geralt research Runewords–the Ofirian wizard."
Hearts of Stone will also be available as a physical copy package along with the main game and new Gwent decks.