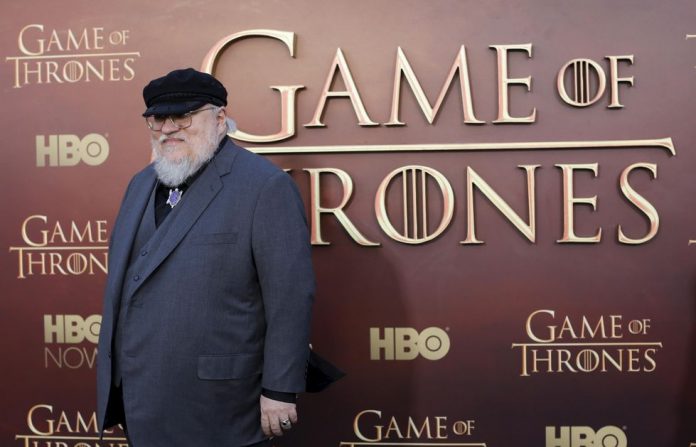 As previously mentioned, "A Song of Ice and Fire" (ASoIaF) author George R.R. Martin went to the 74th World Science Fiction Convention (Worldcon) 2016. At the Kansas City, Missouri convention, he mingled with fans while signing autographs. He made several panel appearances and read excerpts from his upcoming book.
Sadly, for fans who have been waiting for so long for "The Winds of Winter" (TWoW), he failed to reveal the one thing that really matters to most of them he did not say when the book will be finished.
Noted "ASoIaF" theorist, BryndenBFish, did say that the book would come out in 2017, so at least fans have that going for them.
There are rumors saying that Daenerys Targaryen may become mad just like her father, King Aerys II Targaryen. While Daenerys will continue to gain power and influence in Essos just like her counterpart in the "Game of Thrones" TV series, she may lose her sanity along the way while she handles the pressure of being a ruler. Will Daenerys become the Mad Queen and turn King's Landing into ashes?
While Daenerys is expected to return to Westeros, she will probably arrive there as a conqueror like her ancestor, Aegon I Targaryen, with a vast army behind her and her dragons to subjugate anyone who dares to oppose her. Daenerys has shown how much she is willing to risk to see her goals and visions come true, so this war may become bloody.
There are theories saying Daenerys will agree to marry someone from a great house to solidify her influence in Westeros. There are speculations suggesting that she may marry Tyrion Lannister because of his leadership qualities and his remarkable skills as a strategist. While Tyrion is undoubtedly a member of a great house, he lacks power and influence right now because of his exile after the death of his father.
These are just rumors and theories, so fans will have to wait for "The Winds of Winter" to see what really goes on in the world of "A Song of Ice and Fire."