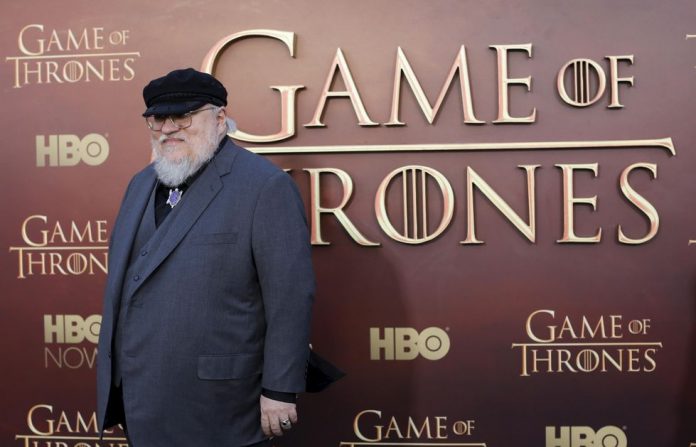 Lately, there have been rumors that George R.R. Martin is about to release the sixth book in his "A Song of Ice and Fire" series at an upcoming convention in Kansas this August. Moreover, it was claimed that apart from "The Winds of Winter," Martin is also allegedly releasing the seventh book in the series titled "A Dream of Spring" as the 67-year-old is said to have finished writing both books.
However, publisher HarperCollins denied that "The Winds of Winter" will be released at the World Fantasy Convention in Kansas, which will run from Aug. 17 to 21.
In a statement to the Daily Telegraph, HarperCollins Australia head of marketing and communications Jaki Arthur said, "Speculation has been rife in Australia and across the world that George R.R. Martin is going to release 'Winds of Winter' at WorldCon."
"There's no denying millions of fans want it," Arthur continued. "But we don't know when it will happen. We know George is busy writing it and we will announce the publication date once he finishes. Whenever it comes, it will be a huge publishing event."
Martin is indeed slated to make an appearance at WorldCon. The author previously announced on his blog that he will be doing two 90-minute signings in the convention autograph area, a one-hour signing in the dealer's room at Gary Gianni's booth, a reading, and he also mentioned that he will participate in a few panels. When a fan asked on the comment section of his post whether an "oncoming announcement," likely about "The Winds of Winter," will be made at the event, Martin shut him down with a few words.
"Oh, please. Stop with that nonsense," the author wrote.
Martin's fifth book in the "ASOIF" series, "A Dance of Dragons," was released in July 2011. It has certainly been a long wait for his fans, but the author assured everyone that he will make the announcement himself once "The Winds of Winter" is done.