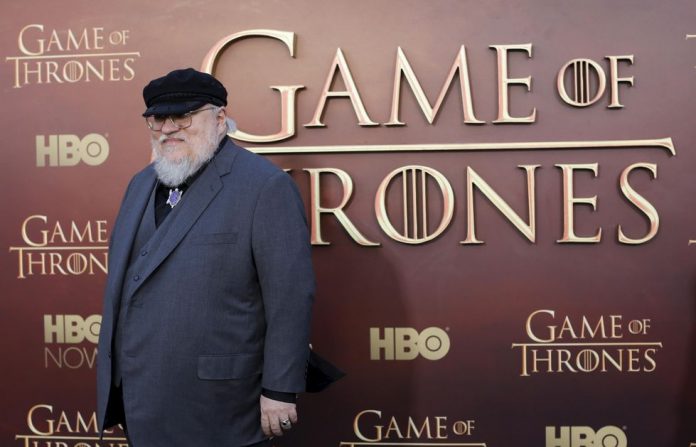 Book readers have to wait a little longer for the release of the highly anticipated sixth novel in "A Song of Ice and Fire" saga as there is no official word yet regarding the potential launch of "The Winds of Winter."
Despite the seeming lack of updates for the installment, predictions about the storylines are making their rounds online. Some fans suggest that the plot may include a chapter focusing on the point of view of Cersei as she sits on the Iron Throne assuming that the book follows what transpired in season 6 of its adapted TV series "Game of Thrones."
What may have added to the assumption are reports claiming that author George R.R. Martin hinted such at the Maryland Regional Science Fiction Convention, also known as Balticon, last month. During the event, the writer apparently shared that he is working on Cersei's arc, which may come out in the second half of the book.
He also previously confirmed that some locations such as Casterly Rock and Highgarden will be explored more, giving rise to theories that Cersei will travel to one of the two settings after escaping King's Landing. However, it remains to be seen if it comes to fruition.
Meanwhile, iDigitalTimes notes that it will be interesting to find out if the book will even introduce an exact version of the touted big bad in the companion show the Night's King. The leader of the White Walkers debuted in season 4 of HBO's original series, however, he has not appeared in the original source material yet.
Creatures called The Others in "ASOIAF" are described to be otherworldly, unnatural, and magical, with an elemental force and no other motivation except to destroy. Some fans deemed that they do not need a leader as they are death personified.
Moreover, the only Night's King talked about in the book was the 13th Lord Commander of the Night's Watch from Old Nan's scary stories. He is said to have fallen in love with a woman from the undead and betrayed his kind. He was also a Stark but there seems to be no reason for him to return.
On a related note, viewers and readers alike may find out more in the following weeks as Martin confirmed his attendance in this year's World Science Fiction Convention (Worldcon) taking place from Wednesday, Aug. 17 to Sunday, Aug. 21.
On his website, Not A Blog, Martin encourages interested parties to join, "If you have never been to a con before, this is the one to go to… assuming you're a reader. Worldcon has always had a strong literary slant, and while costuming, television, films, comics, and games are all included as well, it is the written word that occupies center ring here."
Some of his activities include 90-minute book signings at the convention autograph area, another hour of signings in the dealer's room at Gary Gianni's booth, and last one with numerous Wild Cards authors.