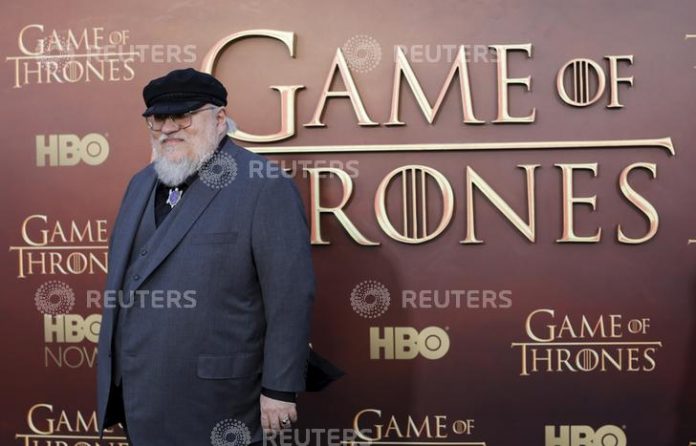 "The Winds of Winter" has been in George R.R. Martin's pipeline for quite some time now and with only a couple of months left in the year, there's still no word regarding its release date.
The critically-acclaimed author promised back in January that he would be devoting most of his time to finishing the novel after admitting that on top of being a slow writer, he has also been procrastinating. Since then, Martin has only made a couple of public appearances with the latest one being last August's World Science Fiction Convention (Worldcon) where he debuted one of his other properties, "High Stakes" which is the 23rd installment in the "Wild Cards" series. It was then followed by a press statement celebrating the release of the 20th anniversary digital edition of "A Game of Thrones" in which an excerpt from "The Winds of Winter" was snuck in.
Checking Martin's schedule for the next few months, which is publicly posted on his official site, he will be Tucson, Arizona for the TusCon annual science fiction convention which will be held from Nov. 11 to 13. The writer will be the Guest of Honor during the said event, and without having to launch anything, it can be presumed that he will at least be passively asked about "The Winds of Winter." His next appearance after that will be in Guadalajara, Mexico for the Guadalajara International Book Fair on Dec. 2 and 3. Interestingly, after those two events, Martin's calendar is free for almost half a year, at least right now. He will re-emerge at StokerCon in Long Beach, California in May 2017.
Piecing together rumors of "The Winds of Winter" being highly tipped to debut early next year before "Game of Thrones" season 7 debuts in the summer, it is possible that the vacancies in Martin's schedule will eventually be filled with press events for the book. That is if this particular timeline speculation eventually comes to fruition.
In truth, no one really knows right now, except maybe for Martin as even his publishers claim that they do not have any information on the author's progress.