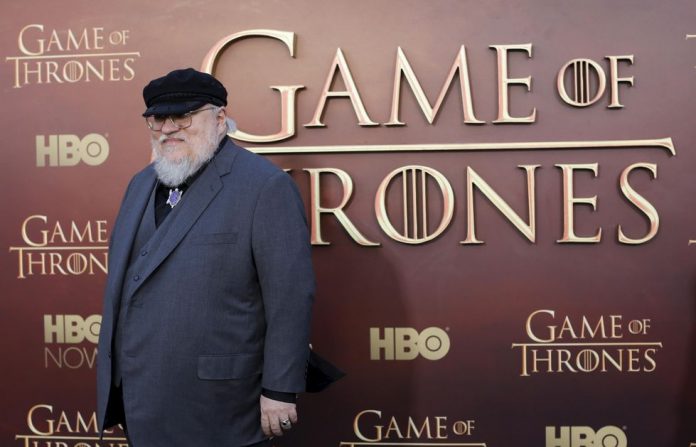 Even though the sixth season of "Game of Thrones" has already passed, fans of the show are still waiting for the sixth book from George R.R. Martin's fantasy novel series "A Song of Ice and Fire," titled "The Winds of Winter." Fans are already getting upset since the release of the book is already long overdue. For his part, the author has also expressed that he can't wait for the release of the book.
There had been rumors before that the book was said to be released sometime this month, but it seems that it won't happen. There are also fans who were expecting that the book will be launched during the upcoming World Science Fiction Convention (WorldCon), but those rumors were denied by HarperCollins publisher Jaki Arthur. Arthur stated that if the book would be released, it will surely launch with a large-scale launch event.
On the other hand, there are other rumors spreading which say that production on the seventh season of "Game of Thrones" is being delayed intentionally. It is said that HBO is doing this in order for Martin to have more time in finishing "The Winds of Winter." Furthermore, since there were a lot of scenes that were shown during the sixth season of the show, Martin may also have to rehash some parts of the book. The reason for this is because Martin still wants his readers to be surprised by the contents of the book.
Moreover, the author was planning to kill some characters in the book, but he could not do it just to be able to create new plot arcs. He still wants the book to have its own identity and remain unique from the TV adaptation.
According to reports, the author is also eager to finish the book so he can focus on other projects. He expressed this desire on his blog, saying, "I am not writing anything until I deliver WINDS OF WINTER. Teleplays, screenplays, short stories, introductions, forewords, nothing." He also added, "And I've dropped all my editing projects but Wild Cards."
Fans are hoping that "The Winds of Winter" will finally be released before the end of the year.