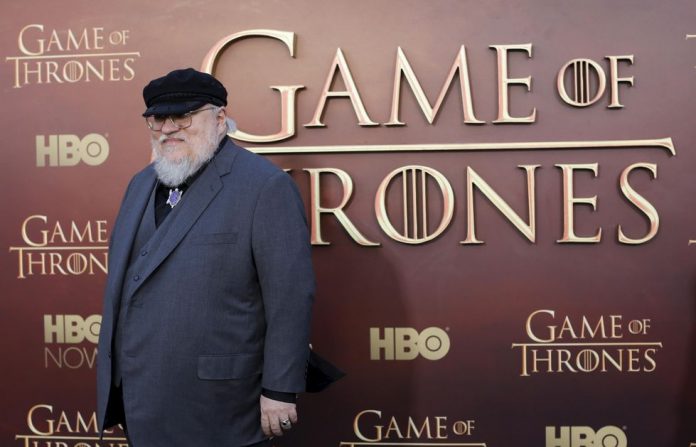 George R.R. Martin will finally release a book this October; unfortunately, it will not be the much awaited "The Winds of Winter." Instead, a special illustrated edition of "Game of Thrones" will be launched in commemoration of the 20th anniversary of the hit novel franchise, "A Song of Ice and Fire."
The news broke out last Monday when Martin himself announced it via a short update on his LiveJournal blog. And while in reality, the book is a milestone project, some fans can't help but think that it is a Band-Aid solution to the ongoing delay of the sixth novel from the book series.
Due to this unexpected development, News Week tried to reach out to Martin's U.S. publishing editor at Random House, as well as his U.K. editor at HarperCollins' Voyager division for any updates. Jane Johnson, the author's publisher, replied via email with a statement saying that like everybody else, she also does not know the daily progressions of the novel.
"I'm like Jon Snow: I know nothing!" she wrote. "All I do know is that George is working very hard. And as soon as we possibly can after he delivers, we'll publish the book."
Johnson just basically echoed Martin's vague update on his website earlier this week where he says, "Still working on book six." Despite this, she also defended her writer adding, "It's worth saying he's written the best part of two million words of this series in the past 20 years. So given the average length of a novel is around 100,000 words, that's 20 novels in most writers' worlds."
In hindsight, each of the books in the "A Song of Ice and Fire" saga is considerably long. And they get longer as the series continues. For example, "Game of Thrones," the first novel, was released in 1996 and has 704 pages. Meanwhile, the latest one in the series, "A Dance with Dragons," which came out in 2011, has 1,040 pages. On top of that, the author from New Jersey has also admitted that he writes very slowly. Unlike other authors who get constant spurts of creativity, Martin usually takes his time concocting stories, which is evident in the time that has passed in between his book releases.