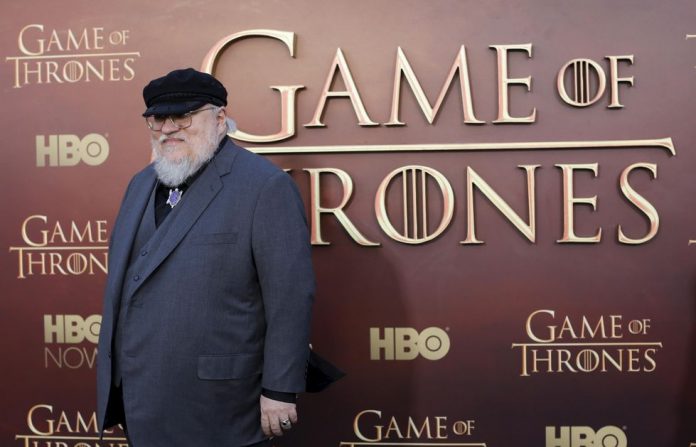 Until now, no one really knows the exact status of "The Winds of Winter" except for George R.R. Martin. And given that the author has time and time again refused to give an update, even issuing a threat to kill a Stark every time he is asked about the book's release date, everybody's guess is as good as everybody else's. However, there are some people, like BryndenBFish, who may be a little bit more on point with his predictions compared to all other theorists.
Arguably one of the internet's most famous theorists when it comes to matters involving the "A Song of Ice and Fire" series, BryndenBFish, whose real name is Jeff Hartline, has been relentless in scouring clues that may or may not mean something in the mysterious fantastical world. So, The Verge naturally tapped him for an interview about all things "ASOIAF," specifically asking about the much-awaited release of "The Winds of Winter."
"I looked at it by analyzing George's writing speed for 'Dance With Dragons,' and I still tend to see early 2017 as a potential date for when the book might come out," Hartline told the media outlet's Kaitlyn Tiffany. If the acclaimed Redditor is bull's eye with his prediction, the sixth book in the hit saga will be out before season 7 of HBO's "Game of Thrones" premieres, which is tipped to be sometime in the summer.
Earlier this month, Martin's publisher justified the countless delays of the book citing the length of the novel as a possible reason for why the author is taking too long to finish "The Winds of Winter". Furthermore, the 67-year-old has always been forthcoming with the fact that he is not a blitz type of writer. Instead, it takes him time to brew the story and eventually translate his ideas into a cohesive narrative.
But while the obvious pressing matter concerning "The Winds of Winter" is its release date, Hartline is more concerned about the narrative of the book. He even admitted that it will not bother him that much if Martin finishes the book in 2018 or even in 2019, just as long as the story levels with the last five books in the franchise.
"The greater issue for me is not necessarily when the book is going to come out, but whether the book is going to be good," he explained. "It's not talked about as much now, but five years ago when a 'Dance With Dragons' came out, George was mostly satisfied but he had intended for the Battle of Winterfell and the Battle of Fire to end the book and that's where those two storylines would naturally conclude. He had to push those events back into 'The Winds of Winter,' which led to a lot of fan disappointment."