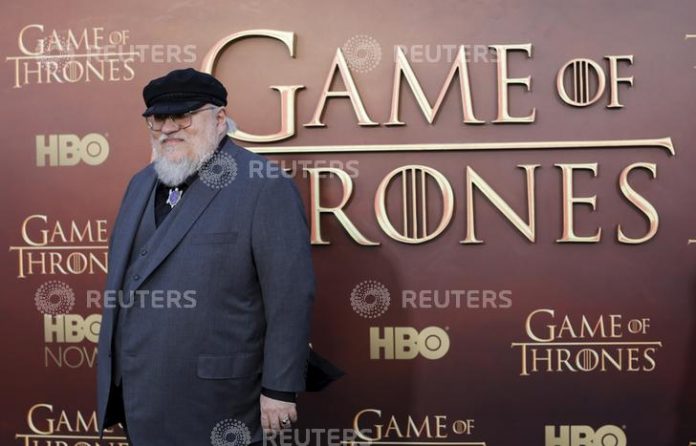 What started to be only a tease for George RR Martin's much-awaited book, "The Winds of Winter" has launched numerous theories online about the novel's specifics. One most prominent from the lot is that the author is already at the very last stage of writing and will have the novel drop anytime soon.
Recently, Martin treated his loyal fans with what would be a snippet of "The Winds of Winter" for sticking up with him despite numerous delays on the project. The forthcoming novel in the "A Song of Ice and Fire" has been touted to come out earlier this year before HBO;s "Game of Thrones" season 6 debuts, but Martin was not able to meet the deadline. Interestingly, the chapter which the author chose to divulge from the book had some new characters that have yet to debut on its small screen counterpart. The said excerpt was taken from Arianne Martell's point of view and will serve as a keyhole to the brand new adventure that "The Winds of Winter" will bring fans to.
"You want to know what the Sand Snakes, Prince Doran, Areo Hotah, Ellaria Sand, Darkstar, and the rest will be up to in WINDS OF WINTER? Quite a lot, actually. The sample will give you a taste. For the rest, you will need to wait," Martin wrote on his blog.
With the delay, some book readers and "GoT" watchers were worried that the sixth installment of the TV series which debuted last month will spoil what Martin is up to with his newest book. This, however, was debunked by "GoT" producers saying that they while they stay loyal to the source material, they do not enslave themselves with it.
These fresh details were taken by some fans as a sign that the Martin is nearly done with the book that has taken four years sitting on the writer's table. Unfortunately, just before this speculation reaches its height, Martin has already doused it with cold water denying that the book is finished and is ready to debut at the end of the month.
"And no, just to spike any bullshit rumors, changing the sample chapter does NOT mean I am done. See the icon up above? Monkey is still on my back… but he's growing, he is, and one day…,"the 67-year-old novelist continued.
Still, no official release date for "The Winds of Winter" is announced.