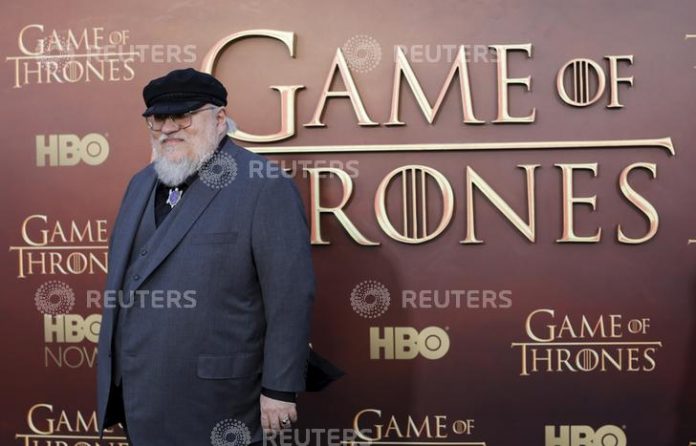 George R.R. Martin, author and creator of the bestselling epic fantasy series "A Song of Ice and Fire," recently released a new chapter from his new and upcoming book in the series, titled "The Winds of Winter." The new chapter was told from the point of view of fan-favorite character who had been cut short in the hit HBO adaptation of the series, "Game of Thrones."
The new chapter is available on Martin's blog, and is now the "Winds" preview chapter on his website, replacing the Alayne chapter. The new chapter takes on the point of view of Arianne Martell.
"You want to know what the Sand Snakes, Prince Doran, Areo Hotah, Ellaria Sand, Darkstar, and the rest will be up to in 'Winds of Winter?'" Martin teased. "Quite a lot, actually. The sample will give you a taste. For the rest, you will need to wait."
However, he clarified that the new chapter is not an indication of a nearing release for the book.
Due to the repeated delay of the new book, plans that relate to the TV adaptation of the series, "Game of Thrones," experienced major changes. Initially, it was planned that the book will finally be released before or alongside the sixth season of the hit HBO series. But since plans had changed unexpectedly, the new season went on without any source material to base the story on, making the TV series now an entirely separate story than what Martin would have in the books.
However, this does not mean that fans who will be reading the books will not be in for anything new once the book gets released.
"Some of the 'spoilers' you may encounter in season six may not be spoilers at all," Martin previously told IGN. "Because the show and the books have diverged, and will continue to do so."
The author also teased of a "twist" that involves a character now dead in the seriessomething that the TV show can no longer do.
"I have decided to do it," Martin said about the mystery plot twist. "Will you know it? I don't know. It is fairly obvious because it is something that involves a couple of characters, one of which is dead on the show, and not dead in the books. So the show can't do it, unfortunately, because they have killed someone I have not killed."
"Game of Thrones" airs Sundays on HBO.