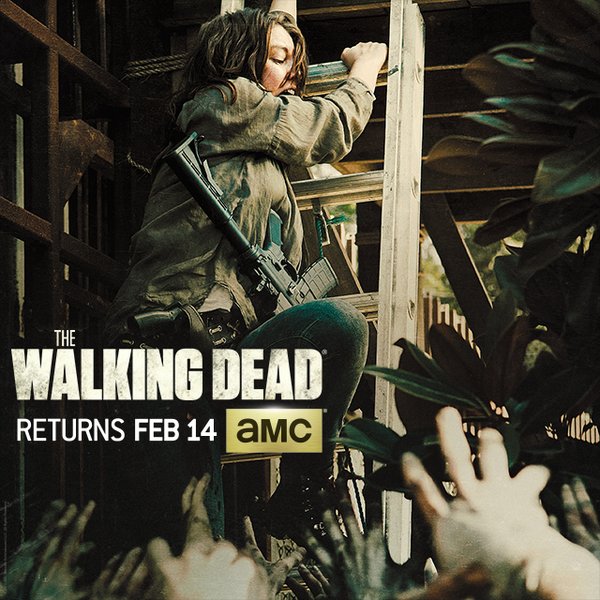 In less than a week, "The Walking Dead" season 6 will be premiering from its winter break, with episode 9 ready to come back with a bang.
In the upcoming episode, titled "No Way Out," the midseason premiere will not only "boast what may be the series' most intense montage ever," revealed TV Line, but "it also allows an extremely unlikely pair to step up and play hero."
In the official synopsis posted on AMC, it narrates, "While trying to escape Alexandria, Rick and his group meet trouble when sudden noise draws walkers towards them with what could be fatal consequences."
The trouble will most likely pertain to the group of Negan (Jeffrey Dean Morgan), who Abraham (Michael Cudlitz), Daryl (Norman Reedus), and Sasha (Sonequa Martin-Green) already heard about in the episode finale last year. If fans can remember, the new group, called Saviors, threatened the trio out to hand over their properties and belongings and claimed that all of those now belong to Negan.
Meanwhile, who could be the unlikely pair that the teaser of TV Line pertains to? Are they referring to Glenn (Steven Yeun) and Maggie (Lauren Cohan)? Yeun revealed in a recent interview with Entertainment Weekly that with their baby coming, everything he does and every decision he makes, including the time when he saved and convinced Enid (Katelyn Nacon) to come back, is for his child.
Yeun also revealed that Glenn's efforts hopefully create the same secure environment that he grew up in for his child, which is free of the undead. This story arc is expected to continue going forward.
"The Walking Dead" season 6 will return with episode 9 on Feb. 14 at 9 P.M. on AMC. The network has been very active in hyping up its fans through its official Twitter account by posting countdowns and snippets from the television series.