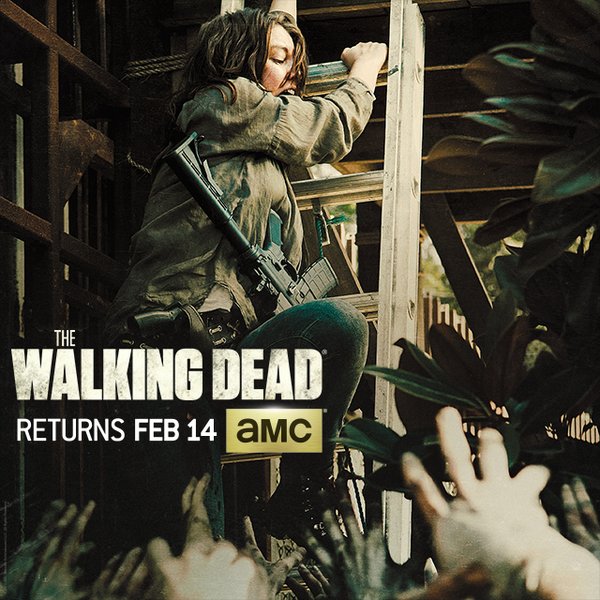 No character is safe from sudden death in the second half of season six for AMC's "The Walking Dead," even if it is Daryl, Carol, Glenn, Maggie, or Rick.
In his appearance in "Inside the Actors Studio," creator Robert Kirkman explained why the surprising demise of some of the beloved characters are essential to the show's storyline. "If you go too long a period with characters surviving and being safe you lose that element of 'Oh my god, these characters could go at any moment,'" he said.
"That's a tremendously powerful engine that drives this thing and it's very emotional but in comics it's me and the artist going, 'I guess those lines in the paper don't exist anymore. Oh, well.' It's very emotional for us because we do love these characters but it doesn't have that added element that the TV show has where these are our friends that we see everyday but it doesn't stop us. We don't care," he further revealed.
Reports claim that even though Daryl seems to become untouchable as he usually finds a way to thwart threats from both the undead and humans, the arrival of the dangerous and unpredictable villain Negan may prove otherwise.
Comic book readers may remember that he is the one who actually killed Glenn using a bat wrapped with barbed wires, during the storyline of the franchise's 100th issue. He murdered him to prove to Rick that it is wrong for his group to rebel against his so-called crew, The Saviors.
It was previously revealed that Jeffrey Dean Morgan will play the role of Negan with the actor calling his character a game-changer. "The real deal. He's a game changer and it's a complete 180 from what I'm doing on 'The Good Wife,' which as an actor it's a dream come true. I get to be the biggest a** in the world. It's awesome," he teased.
Showrunner Scott Gimple also addressed circulating spoilers that with Negan in the show, Glenn's death seems to be confirmed to happen anytime soon. "It'd be disingenuous of me to say, from a viewer's point of view, that I wouldn't be afraid," he hinted.
"But what am I holding out hope for? That it isn't going to be like that? And, man, if it isn't going to be like that, then what is going to happen? I doubt it's going to involve flowers. The fact that he's coming is not going to mean great stuff for Rick's group," he ominously warned.
Season 6 of "The Walking Dead" returns to the small screen on Feb. 14.