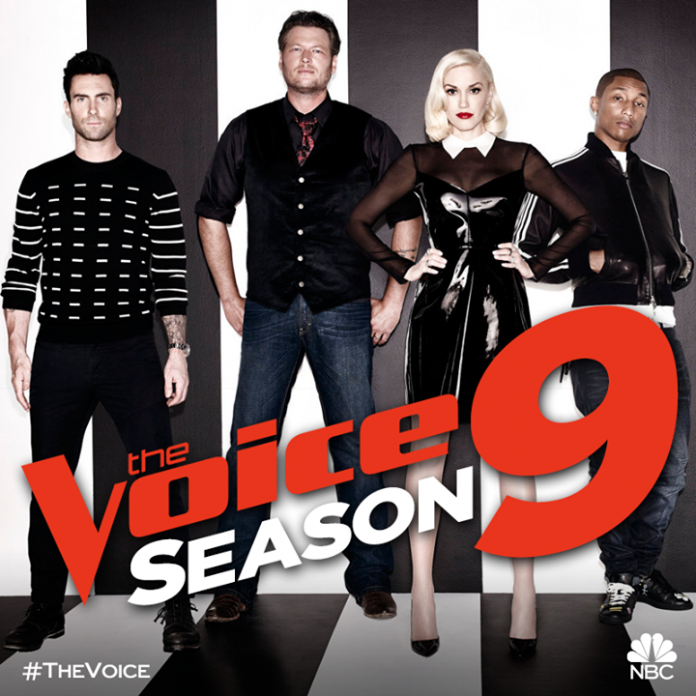 Details are coming in for NBC's hit reality singing talent show, "The Voice," ahead of its premiere for season nine on September 21.
Returning as judges and team coaches are Adam Levine, Blake Shelton and reigning champion Pharrell Williams. Meanwhile, Christina Aguilera will take some time off, to be replaced by Gwen Stefani, marking her second season in the series.
On a press release, Stefani exclaimed that she is excited to come back to the show, "I'm coming back and am so excited! I can't believe I get to return to The Voice. It's so inspiring to be around such incredible talent and music. I'm looking forward to working again with Adam, Blake and Pharrell. I love those guys."
Meanwhile, People reports exclusively that two-time winner Levine has recruited Creedence Clearwater Revival frontman John Fogerty as his team's advisor for season nine. He will fill in the slot left by Ellie Goulding in season eight.
In an interview with the news outlet, Fogerty said that, "Hangin' with Adam, singing 'Lookin' Out My Backdoor' with him … [I'm] just having the time of my life right now. Adam has an incredible voice and I am honored that he asked me to join him. I have great respect for the amount of work that goes into this show and the contestants that I got to hear sing, really impressed me."
The rock star has also teased that with production underway, he believes Levine has the next best contender. Although he cannot reveal any specific details, he mentioned that when the show airs again, "the world will see for themselves and it won't be a secret for long."
When it comes to Shelton's team, the network confirmed that country singer Brad Paisley will be joining them as their new mentor.
Paisley first appeared on the show during season one when he performed a duet with Shelton for "Don't Drink the Water."
Moreover, some speculations suggest that Pharrell and Stefani may be working with R&B singer Missy Elliott and pop star Selena Gomez.