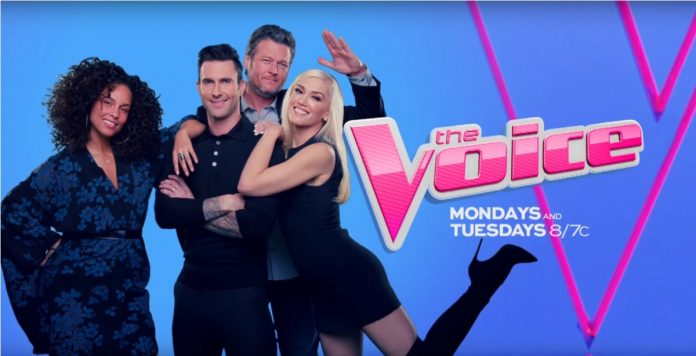 Adam Levine and Blake Shelton have been working together as co-judges since the first season of "The Voice" in 2011. They've been great friends, but Levine said that he was still shocked about Shelton dating co-judge Gwen Stefani.
"If you had told me Gwen Stefani was going to be with Blake Shelton, I would have told you were out of your f–king mind," Levine remarked during his recent appearance on Howard Stern's SiriusXM radio show. "But it's so wrong, that it's right," he added.
The No Doubt vocalist joined the panel of judges during the show's seventh season, and she reprised her role in season 9. In the current season (12), Stefani is working alongside Alicia Keys, Shelton, and Levine.
Stefani started dating the country music star in late 2015. Although Shelton is still one of his closest friends, the Maroon 5 frontman admitted that things have changed in the set of the singing blind audition.
"It's super crazy, you think to yourself — you're sitting in these chairs, and you're like, 'They're having sex with each other.' It's weird," Levine jested.
Shelton's divorce from country music singer Miranda Lambert was finalized in July 2015. Meanwhile, the "This Is What The Truth Feels Like" singer just ended her 13-year-marriage with Gavin Rossdale in August 2015. Their divorce became official in April 2016.
Levine defended that the romance of his co-judges does not have bad timing at all, despite the fact that the couple had just separated from their long-time partners.
"I don't think you can really control those types of matters of the heart. I think they found each other at a really interesting time in their lives. I see it as a beautiful thing. And I think that love is a good, wonderful thing," he explained.
Meanwhile, the second part of "The Battles Premiere" of "The Voice" season 12 is scheduled to air on March 21 at 8 p.m. EDT on NBC.