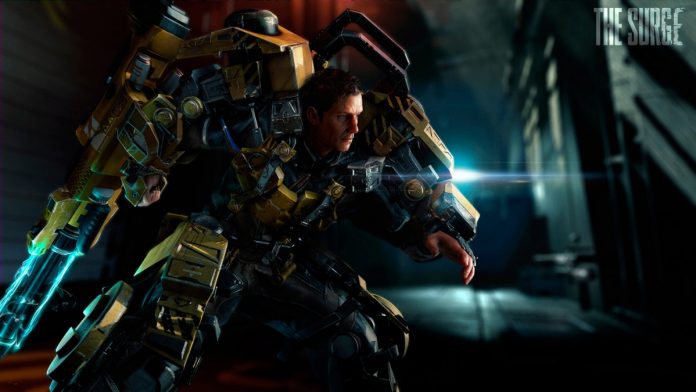 Deck13, the gaming studio behind "Lords of the Fallen," has released images of their upcoming game "The Surge." They are not alone in the process because game publisher Focus Home Interactive, the company behind "Farming Simulator," has also shared some details.
The website of Focus Home Interactive shows a glimpse of the story of the game. It says:
"Set on a dystopian Earth nearing the end of its life, 'The Surge' offers a grim vision of our future. Accelerating advancements in technology and our abuse of the environment has led to an overly decadent civilization that now lies on the brink of collapse."
The first image is a rendered artwork of the main character and is shown wearing an exoskeleton suit, while the second image is a gameplay screenshot.
The publisher also mentioned that the game will stand out in terms of combat mechanics and character progression. They also added that the exoskeleton suit (which almost looks like the exo-suit players wear in "Call of Duty:Advanced Warfare") is upgradable and takes inspiration from the page of Bethesda's "Fallout 4" V.A.T.S. system, wherein players can target specific body parts.
In related news, executive producer Tomasz Gop clarified in an interview with Game Informer the comparison of "Lords of the Fallen" with "Dark Souls." He said the game might feel and look like a "Souls" game but it is always up to the player's experience. If the player has played one of the "Souls" titles, then Gop can't complain if that is what the player thinks. He hopes, though, that "Lords of the Fallen" will be seen as an independent game and not a copy of another, or one that is a reminder of another game.
The video game industry is an art for most companies and each game is looking for its identity to standout from the rest. It remains to be seen if the upcoming "The Surge" does become its own independent game.