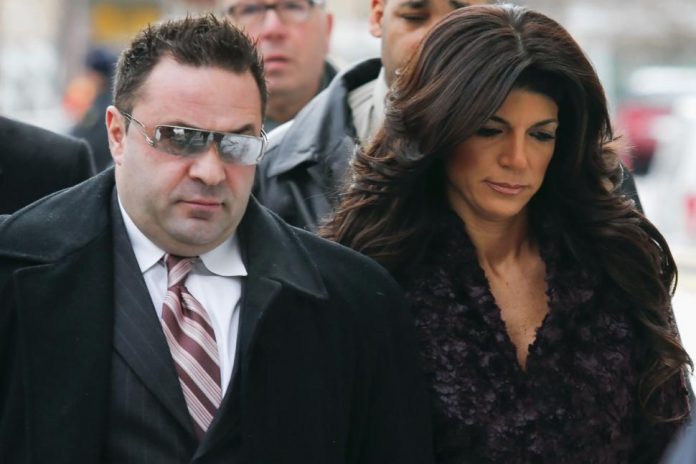 Fans who missed Teresa Giudice on "Real Housewives of New Jersey" were treated to a video message from the reality star, her first appearance after she was incarcerated for almost a year for tax fraud.
The star, who was released from the Federal Correctional Institution in Connecticut last Dec. 23, was able to celebrate the holidays with her husband Joe and their daughters Gia, Gabriella, Milania, and Audriana ahead of her scheduled February release. She will, however, remain on house arrest until her actual release date.
"Hi everyone, I'm back! I just want to wish everyone a happy new year. It's gonna be a great 2016. Love, love, love you all," Giudice greeted her fans in the nine-second video posted by In Touch Weekly.
The children have called their mother's return in time for the holidays "A Christmas miracle," and Teresa reportedly made sure to make the holiday special for them by preparing gifts for her family while she was in prison, Star Pulse reported.
Aside from getting out of prison early, the reality star will also be releasing a memoir in February about her childhood and her life before and behind bars.
The book is titled "Turning The Tables: From Housewife to Inmate and Back Again." Her husband Joe, on the other hand, will be serving his own 43-month prison sentence in March.
Meanwhile, Teresa's nephew Joseph, the son of "RHONJ's" Kathy Wakile got into a car accident over Christmas when, in an attempt to avid a deer, he swerved into a tree and his Jeep turned, The Daily Mail reported.
"He climbed out and got out, thankfully, without a scratch,"Wakile said.
"Thankful for so many things this year! Most of all @richardwakile & I, THANK GOD our son @josephwakile walked away without a scratch!" the reality star posted an Instagram photo of the wreckage.