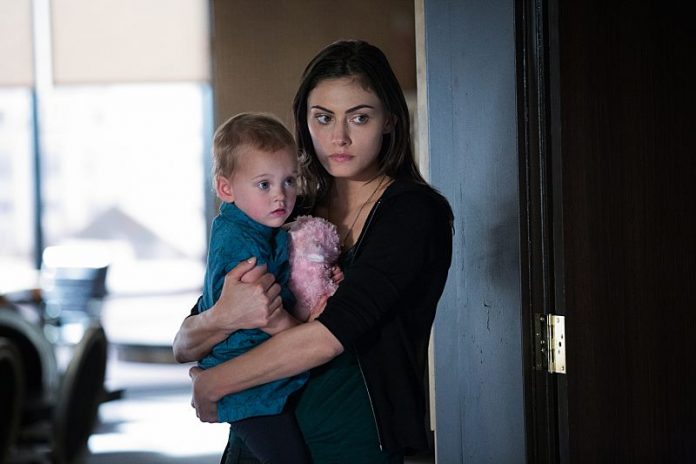 Rumor has it that the highly anticipated season 4 of The CW's supernatural series "The Originals" may see Hayley (Phoebe Tonkin) dealing with newcomers that could either help her save the Mikaelsons or get in her way.
Back in the finale of season 3, Marcel (Charles Michael Davis) exacted his revenge for the shocking death of Davina (Danielle Campbell). He put Klaus (Joseph Morgan) on trial and tried to eliminate his original vampire siblings including Rebekah (Claire Holt), Freya (Riley Voelkel), Elijah (Daniel Gillies) and Kol (Nathaniel Buzolic).
He was almost successful if not for Freya's ingenious way of working around the curse. Using a powerful spell, she connected all their lives to Klaus who ended up being sentenced to eternal sleep. Hayley, in turn, kept all their bodies out of harm's way until she can find a remedy to the situation. She decided to leave New Orleans with a caravan that contained the Mikaelsons.
Executive producer Michael Narducci previously told Entertainment Weekly that although the werewolf initially did not want to become part of the family, "My feeling is, the story that we told in season 3 was really Hayley becoming definitively one of the Mikaelsons."
"Hope is absolutely a Mikaelson, and Hope's mother is a Mikaelson, not maybe in name. She's not an Original vampire. But she is a part of this family. By the definition of what a family is, Hayley is a part of this family," he elaborated.
Speculations have it that she may be helped by another werewolf Keelin. According to Deadline, the network has tapped Christina Moses to play the character described as "a smart, resourceful ER doctor." She also happens to be the last surviving werewolf in her line.
Due to what happened to her family, Keelin decided to avoid developing deeper relationships with others. She lives in constant fear that those who killed her loved ones will eventually come after her. In the course of her journey alone, she will be heading into a collision course with the Mikaelsons. However, it remains to be seen if she will be instrumental to their return to power.
Season 4 of "The Originals" is predicted to return sometime in 2017.