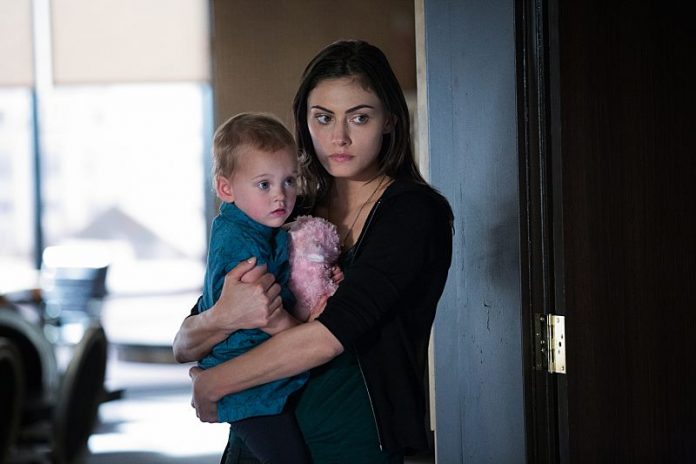 After a series of deaths leading into "The Originals" season 3 finale, the show eased a little bit on its core character. Needless to say, despite the lack of demise, a rocky season 4 is looming on the cast especially the Mikaelsons. he episode titled "
The episode titled "The Bloody Crown" saw all original vampires being incapacitated one way or the other and it seems like it will be like that for quite some time. The chapter ended with Hayley (Phoebe Tonkin) deciding to leave New Orleans with her baby daughter, Hope, and four caskets with the Mikaelsons inside.
In a sit down with TV Line, executive producer Michael Narducci that when "The Originals" breaks ground for its fourth year, a time jump has already kicked in. With this, the notion that the situation can take a turn for the worse or the better as a starting point for season 4 is highly possible.
It's almost mandatory that there be some sort of time jump," Narducci confirmed. "There's going to be a lot of stories to tell, but I think we've painted ourselves into an unbelievable corner, and it's going to be great fun to get out of this situation."
Interestingly, given the way season 3 has ended, the Mikaelsons have technically lost the control in terms of their own fates. The idea that they have to rely on Hayley to get out of the bewitched slumber is a bit of a stretch given that the hybrid is forced to go out of her comfort zone. However, Narducci reveals that a possible helping hand is on its way and it was even hinted for a time in last week's finale.
There were hints in the finale of what Hayley's next move is going to be," the showrunner teased. "I don't want to say too much, but I don't think it's outside the realm of possibility that Hayley will look to find a way either by using her own vampire power or by using a witch to try to communicate with [everyone in the dream world].
"The Originals" will debut its fourth season during this year's mid-season with a yet to be confirmed number of episodes ordered.