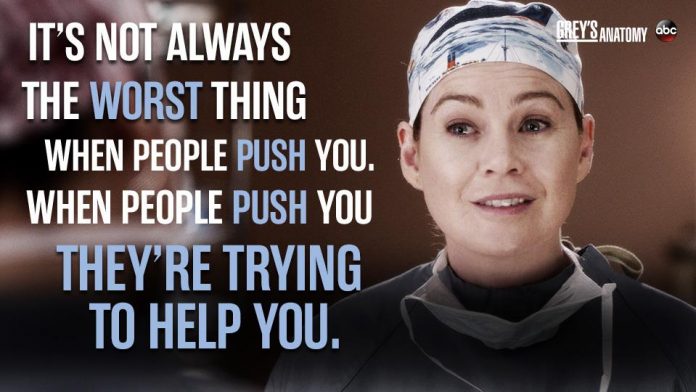 Upcoming episode of ABC's long running drama "The Grey's Anatomy" will have more confrontations as everyone will be thrown in a loop.
Titled "Odd Man Out," the synopsis reads that Richard Webber (James Pickens, Jr.) will be switching the resident and attending pairings while Arizona Robbins (Jessica Capshaw) will take a huge risk concerning a pregnant women with quadruplets. The patient's situation is rare and it is predicted that Arizona will decide if she can handle the pressure or not.
Meanwhile, April Kepner (Jessica Capshaw) will be faced with a difficult decision as Arizona encourages her to tell Jackson (Jesse William) that she is expecting.
"My baby will be fine," April said in the trailer. "Did you tell him?" Arizona inquired to which she quipped with "No."
The teaser will also showcase Meredith (Ellen Pompeo) and Jo (Camilla Luddington) attending to a patient together. The former seems to be giving the latter a hard time as she said that she is not pleased with her work and even compares it to another doctor who does a better job.
Jo who presumed that Meredith not liking her is due to her relationship with Alex (Justin Chambers), retorted with, "I get it. You do not like me. I am in Alex's life, and you are always blocking my way. Get your own boyfriend!"
Moreover, it remains to be seen if Meredith and the new military doctor will become an item with Dr. Thorpe (Scott Elrod) confirmed to return for multiple episodes. It is also hinted that April will get in the middle of some problems during episode 15.
Actor Wilmer Valderrama has also been cast to play the role of Kyle Diaz but details about his part is yet to be disclosed. He will join the show's newcomers such as Martin Henderson, Samantha Sloyan and Giacomo Gianniotti.
Season 12 episode 14 is slated to air on Thursday, March 17 at 8pm EST.