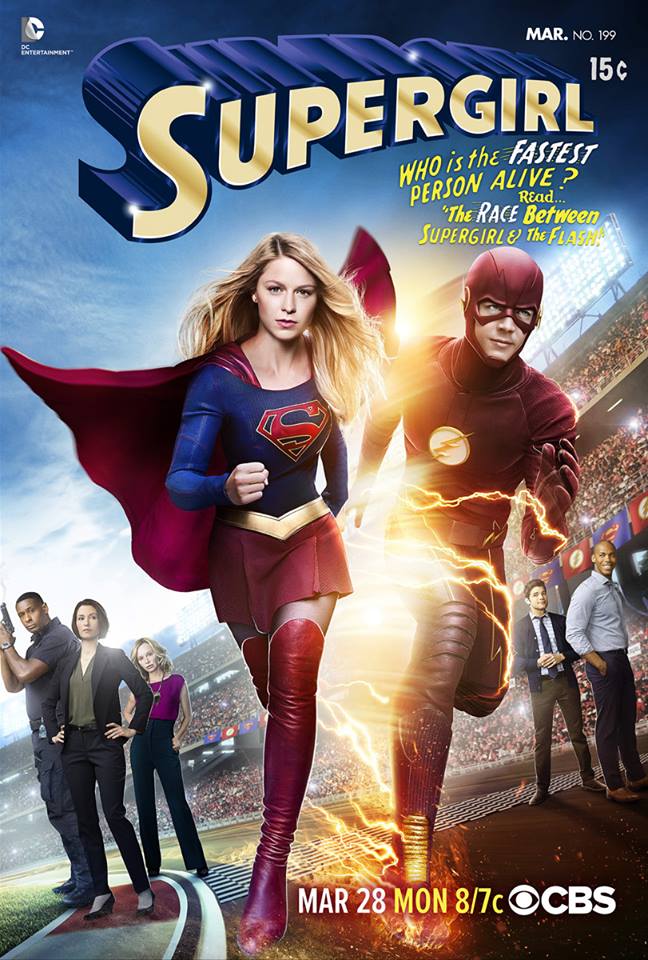 Kara Danvers will gain a new ally when The Flash crosses over in an upcoming installment of CBS' "Supergirl."
In the sneak peek, Grant Gustin's The Flash also known as Barry Allen and Melissa Benoist's Supergirl are side-by-side presumably trying to see who can go around the city faster. Cat Grant (Calista Flockhart) then says, "There's a new superhero in town, The Flash."
It seems like Kara also asks him to help with some things in National City. The clip ends with Kara stating, "For the record, I got here first." To which The Flash quipped with, "Yes, I let you get here first."
According to Variety, the epic team up will see the duo fighting Livewire (Brit Morgan) and Siobhan Smythe (Italia Ricci), who was recently revealed to be Silver Banshee.
Benoist shared that The Flash's arrival in her city is actually a very good timing for Kara as she had a rough couple of weeks following an encounter with red kryptonite and sister Alex (Chyler Leigh) and mentor Hank (David Harewood) leaving on a covert mission. "At the point that he shows up in National City, Kara's kind of lost this fallen hero, in a way. The city doesn't trust her and she doesn't know how to gain it back," the actress explained.
"She has no idea what to do next or how to redeem herself, and he comes in and they have this lovely relationship of helping each other and exchanging advice in what they've both experienced. So I think there's a really nice give and take between the two of them that instills more confidence in her when she really needs it," she added.
Gustin also revealed that the feeling is mutual, "It helped give him some confidence knowing he had this other ally out there. He just came back with a more positive outlook than I would've expected him to after breaking the dimensional barrier and disappearing for a full day," he said.
"The Flash" and "Supergirl" crossover is slated to air on Monday, March 28 at 8 P.M.