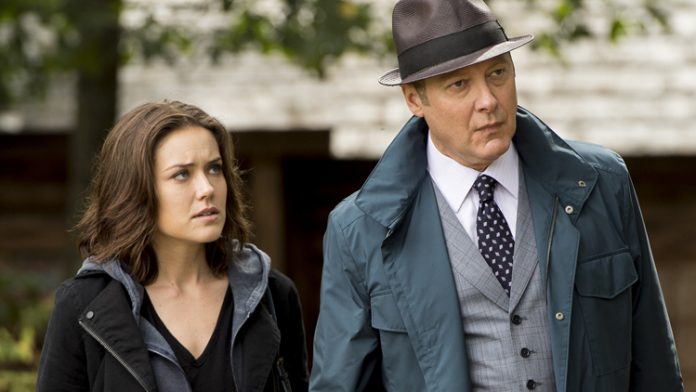 The cast and crew of "The Blacklist" are currently working on season 4 as production on the NBC series started last week. Show creator Jon Bokenkamp took to Instagram to post an update, and he also revealed the title of the first episode of the new season.
The show creator posted a photo of a script, and it was revealed that the title of episode 1 is "Esteban (#79)." Bokenkamp captioned the shot, "Today we begin shooting #theblacklist Season 4."
Series star Megan Boone also took to social media to share behind-the-scenes updates. On Thursday, July 28, Boone posted a video on Instagram which shows the actress holding a clapper. "Take 1, Season 4: we reveal the silly side of Liz," Boone wrote.
Then, on Monday, the actress posted a picture of a stack of scripts, including one script for the first episode of the season. It appears that the show will film two episodes this week as the 33-year-old wrote, "A packed week 2 w/ 2 episodes on our plate. Ready to eat them up."
It is expected that the new season will pick up where it left off in the season ender, which saw Boone's Liz Keen being abducted by Alexander Kirk (Ulrich Thomsen). Alexander revealed to the former FBI agent that his real name is Constantine Rostova, and that he is her father.
It looks like a Rostova family reunion is in the works as Lotte Verbeek, who played Liz's mother, Katerina Rostova in season 3, will be back in season 4. In the previous season, Katerina appeared to Red (James Spader) as a vision of sorts.
Bokenkamp spoke with Entertainment Weekly and said that Verbeek brought the character to life in the season 3 episode titled "Cape May."
"The fan response to that character has been great," said Bokenkamp. "The episode itself was a departure, but we've found some really interesting story opportunities as a result." Verbeek will appear in at least two episodes in the upcoming season, but how she will return is being kept under wraps.
"The Blacklist" season 4 premieres Thursday, Sept. 22 at 10 p.m. ET on NBC.