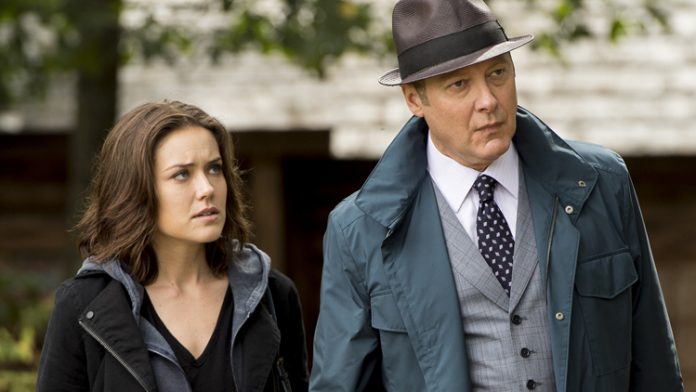 With a couple of months to go before "The Blacklist" season 4 premieres, the cast was recently spotted filming for the upcoming season.
According to Silive, the cast was spotted filming what could be an episode of the show in the Great Kills neighborhood of Staten Island, New York. Trailers, producers, props, staff, cameras, lights, and a huge number of vintage cars were all present in the shooting location, specifically pinpointed to be at Holtermann's Bakery. As it turns out, there will be a narrative significance for the choice of setting. Since the pastry shop has long been an icon in the area, it is filled with historical value. Furthermore, its interesting layout is said to be a perfect match of what is to come on "The Blacklist."
Fans already know that the Red and Liz, played by James Spader and Megan Boone, respectively, are both set to return for the upcoming installment. However, a familiar face will also be on board, with Lotte Verbeek reprising her role as Katarina Rostova. Liz's mother debuted in the show last season via a vision of some sort during Liz's supposed death.
"In the first two seasons, we used pictures and a few fragments of memory, but Lotte brought Katarina to life in 'Cape May,'" executive producer Jon Bokenkamp exclusively told Entertainment Weekly. "The fan response to that character has been great. The episode itself was a departure, but we've found some really interesting story opportunities as a result."
Given that family matters are an integral part of the story, more so after Alexander Kirk's (Ulrich Thomsen) admission that he is indeed Liz's father, it will be interesting how it will pan out given that Rostova is also back in the mix.
As for fans who are wondering what to expect with regard to the dynamic between Red and Liz, Bokenkamp has previously hinted that the former will still be forgiving of the latter. This is despite being duped about her supposed death that sent the high-profile criminal turned criminal informant into depression.
"I can't imagine him abandoning Liz," the showrunner said. "She hurt him, but we often hurt the people we love. The fact he's been hurt isn't nearly enough for him to walk away."
"The Blacklist" season 4 will premiere on Sept. 22 and will continue to air every Thursday night at 10 p.m. ET on NBC.