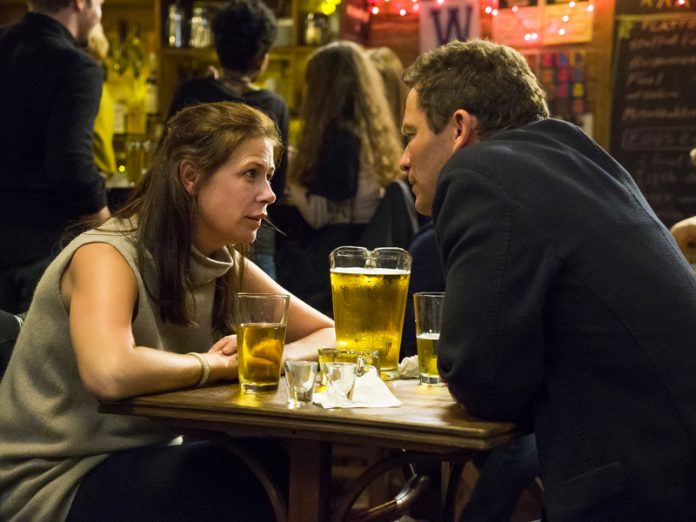 Despite all the things that have happened between Noah and Helen in "The Affair," Maura Tierney, who plays the cheated on ex-wife admitted that her character still wants Dominic West's character back.
"She does [want him back]," Tierney spilled to TV Guide in an exclusive interview. "She's not going to get him, I don't think. But she thinks it's going to be some sort of magical eraser of all the bad things that have happened."
This might be a surprise to some given that the former flame had some good moments in season 2. If anything, it was actually Helen who called out Noah for his reckless behavior which had some repercussions with his new relationship with Ruth Wilson's Alison.
Unfortunately for her, it appears that Helen's inability to let go of her errant ex-husband will not progress as she hopes it to be. Tierney explained that from Noah's point of view, he has already moved on from his marriage. This is despite having problems with Alison during almost the entirety of season 2 which was eventually capped off by him taking on the burden of Hellen's accidental killing of Colin Donnell's Scotty.
"For Noah, the marriage is over, and I don't think that there's even a lot of love existing there. For Helen, it's sort of turned into more of an obsession," the Golden Globe award-winning actress continued. "It seems like she's moved on. She has a new boyfriend. … But really, the truth is, she's kind of desperately just holding it together. And she has developed a sort of obsessive need for her ex-husband. She feels like that's going to solve all of her problems."
Meanwhile, when "The Affair" comes back on air in a couple of months, three years would have already passed and it will be interesting to see how all the main characters have evolved over the time lapse. In a separate sit-down interview with Entertainment Weekly, Tierney explained that the way the passage of time will be handled in the forthcoming season of the show will be pivotal to their storytelling.
"The Affair" season 3 will premiere on Nov. 20, 10 p.m. ET on Showtime.