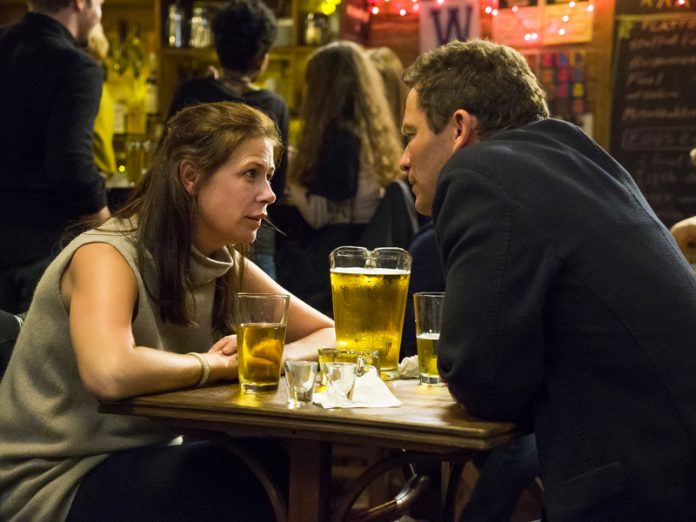 "The Affair" is plagued with several convoluted relationship lines just after two years on air. But it appears that the producers of the show are still looking to further complicate things with the addition of new characters that can potentially get linked to the main characters of the series.
A report by Deadline reveals that Guy Burnet will be joining the drama series taking on the role of Mike Cornwall. The character is a graduate student and campus Lothario who will have a run-in with Dominic West's Noah. Unfortunately, aside from the basic description, nothing else has been disclosed as of the moment regarding Mike. But given how fleshed out game players are in "The Affair," fans can expect that he will somehow have interactions with other characters in the narrative.
Aside from Burnet, another newcomer in Irne Jacob is also set to join "The Affair." Co-creator Sarah Treem confirmed the casting during Showtime's annual presentation to the Television Critics Association last month, Vanity Fair has reported. The French actress will play the role of Juliette Le Gall who will be Noah's new love interest. She is added to the list which already includes Maura Tierney's Helen and Ruth Wilson's Allison as both have been involved with Noah in the course of the extramarital-themed drama.
A separate article from Variety notes that Juliette will be "someone who is running from her own secrets and who helps Noah process a trauma from his past and understand himself a little better." Since she joins the mix of interconnected romantic links, it is presumed that she will be the fifth perspective in the series which already features points of view from Noah, Helen, Allison and Joshua Jackson's Cole.
The third season of "The Affair" will incorporate a three-year time jump following the events of the season 2 finale. However, the passage of time will still be explored as revealed by Tierney. "We go back and forth sometimes it's a year-and-a-half later, sometimes it's three years later. So everyone has moved on quite a bit, and Helen's in a new relationship and Noah is sort of beginning a new relationship," the critically-acclaimed actress explained to Entertainment Weekly.
"The Affair" season 3 will premiere on Nov. 20, 10 p.m. ET on Showtime.