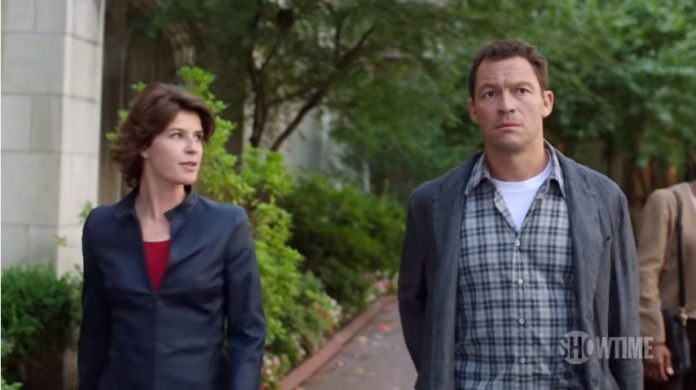 The third season of the Golden Globe award winner, "The Affair" is looming on the horizon and as the latest clip of the forthcoming season suggests, the showrunners may have pressed the fast-forward button to several years after what had transpired during its sophomore stint.
Albeit being on hiatus for almost a year, fans can still recall that the once good guy Noah Solloway, played by Dominic West, was wrongfully sentenced to do some time in the slammers for allegedly killing Scott Lockhart, who was portrayed by Collin Donnell. Moreover, it was later found out that it was Helen Solloway (Maura Tierney) all along who did the deed as she drove alongside Scott and Noah soaked. Another notable mention is Alison Lockhart (Ruth Wilson) who also participated in the said crime.
Moreover, the previous season also featured Noah's children that may well seem to have lost faith in their dad as they were given the impression that Noah was indeed a killer.
Having said that, next season will be suspense-filled as it was hinted by one of the cast and that those who had a hand in the killing of Scott will have to face the repercussions of their darkest kept secret last season.
Apart from this, season 3 will feature an additional character to be entering the fray. Irne Jacob will be assuming the part of Juliette Le Gall who will help West's character cope with all the emotional and mental strain that he endured while doing time; not to mention that Jacob's upcoming role will also have skeletons of her own, to begin with.
With just over a month to go, fans of this infidelity-laden drama series will be in for a treat as the show is all prepped up and is scheduled to premiere this Nov. 20 on Showtime.