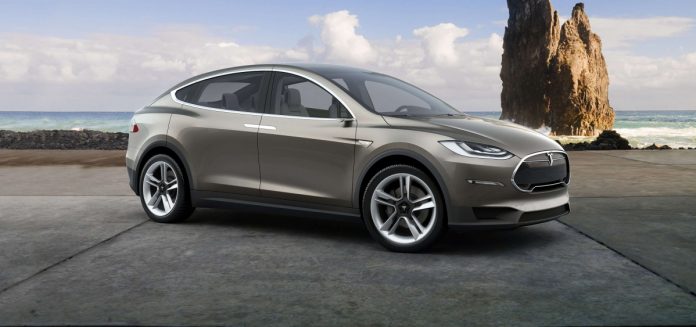 Environmentally friendly vehicles could be a lucrative niche if the pre-order statistics for Tesla Motors' upcoming Model X crossover SUV is an indication.
According to an article at Bidness ETC, pre-orders for the new electric-powered Model X have already reached more than 31,000 registrations. The numbers, which were gleaned from a post at the Tesla Motors Club community forum, said that roughly 29,000 people have pre-ordered the standard version of the car while 2,000 pre-orders have been received for the premium Model X Signature variant.
However, the article also noted that the figures are not official as they did not come from the company although it also stated that industry analysts find the 30,000 preorder number as "very close to the accurate number."
Tesla Motors Club, however, also revealed that there have been just over 4,000 cancellations on pre-orders for the upcoming electric car.
The Christian Post reported that the first batch of pre-ordered Model X units will be shipping to their new owners beginning September 29 this year.
As for its pricing, the Model X has been reported to have a significant difference in price from the company's other electric car, the Model S. The difference is an 80% increase over the Model S, Value Walk said. In addition, according to Reuters, the signature version of the vehicle is expected to be priced between $132,000 and $144,000.
The standard version, CP said, is priced at $90,000.
Tesla Motors is also reportedly offering free charging as part of consumers' purchase of the Model X, Master Herald said.
According to the Master Herald, a statement outlining the configurations of the car listed free charging as a standard feature of the Model X. The article noted that Tesla had previously offered lifetime usage of its charging network to Model S owners for a one-time fee of $2,000.
There are currently 508 charging stations in the United States maintained by the company, with plans to establish more, Value Walk said.