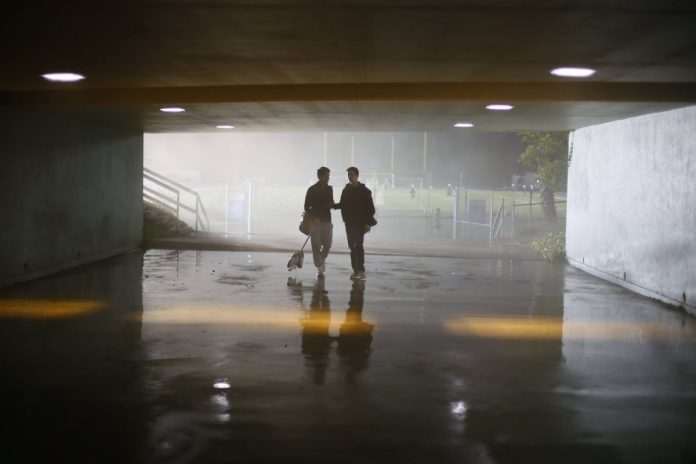 Despite confirmation that Dylan O'Brien will be back to reprise his fan favorite role, Stiles Stilinski, in the upcoming season 6 of "Teen Wolf," the actor has not been spotted following his serious accident on the set of "Maze Runner: The Death Cure" earlier this year that is, until recently.
According to Entertainment Weekly, the wait for the actor's reappearance in social media is now over with a photo of him circulating online. The image, taken with a Jamba Juice employee, features O'Brien seemingly in good spirits and sporting a full-on beard. However, representatives of the star have yet to respond to the news outlet's inquiries as to whether the picture is really recent.
Showrunner Jeff Davis previously revealed that Stiles will play a very crucial role in season 6 and it might be more important than his previous parts in the past installments. "Stiles is a big part of the season because a lot of this season's mystery revolves around him," he said.
"We're going to see just what Stiles' friendship means to Scott [Tyler Posey], Lydia [Holland Roden], and Malia [Shelley Hennig]. We're going to see why exactly he's Scott's best friend, what it means that he's Malia's human anchor, and what his will-they-or-won't-they relationship is with Lydia," Davis further teased.
The executive producer also unveiled a first look at the character for the premiere, showcasing Stiles in the hallway of their school with a hand brace. Davis clarified that the brace was due to a completely separate injury, which was written into the show, and fans will see what may have caused it during the first episode.
Although specific details of his arc have yet to be revealed, some speculate that based on the trailer released during San Diego Comic-Con, Stiles will become a victim of the touted new villains, dubbed Ghost Riders. The supernatural beings have the ability to take someone and literally wipe them out of existence. If they succeed on getting him, it will be up to his best friends Scott and Lydia to make sure that he will not be forgotten.
The sixth and final season of "Teen Wolf" premiers on Tuesday, Nov. 15 on MTV.