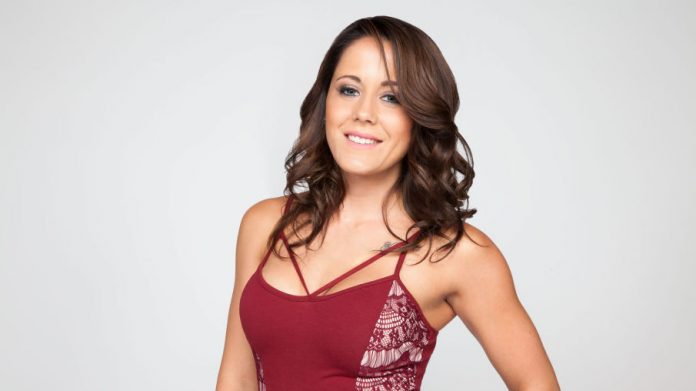 On this week's latest episode of MTV's reality show, "Teen Mom 2," Jenelle Evans may be facing felony charges after allegedly getting into a fight with Nathan Griffin.
Last week, Jenelle and her mother discussed Jace's custody and tried to settle the guardianship. Jenelle wants her son to be with her during the week while Barbara can have him on the weekends. However, the latter thinks that it may not be the best idea as the boy may not be happy if he is forced to live with Jenelle. And she wants to avoid going to the court.
Meanwhile, in a sneak peek revealed by the network, the new episode titled "Jenelle Might Go To Jail," Jenelle can be seen talking to her lawyer Amy Lawrence.
Lawrence started the conversation saying that she talked to Nathan and he does not want to press charges and he initially only asked for a restraining order but when the authorities asked what happened, things changed.
"We will have a court date. It's not anything we can take lightly. I mean, you're looking at 30 days in jail; you're looking at a fine. And the problem with criminal domestic violence is it carries the penalties of a felony and the negative connotation that comes with it. This should have never escalated to this level," she said to Jenelle.
"And it can't happen anymore because your child deserves better than that. This is the thing, when everybody broke up, they are hurt or hurting…the issue is that you use your baby as a pawn to hurt the other. I know he's doing it and I know you're doing it. And that's not the game we're going to play because the only person that loses is Kaiser," she continued.
Jenelle said that she is not trying to keep Kaiser from Nathan and they just need to work things out. The lawyer then mentioned that may be breaking with her baby daddy is the best thing that happened to her as she seems better when they are apart.
Last month, Jenelle allegedly threw a drinking glass at Nathan and his new girlfriend when they went to Jenelle's place. She was reportedly to be charged with third-degree assault. She was detained but later released after posting a personal recognizance bond.
New episodes of Teen Mom 2 airs every Thursday at 10 p.m. on MTV.