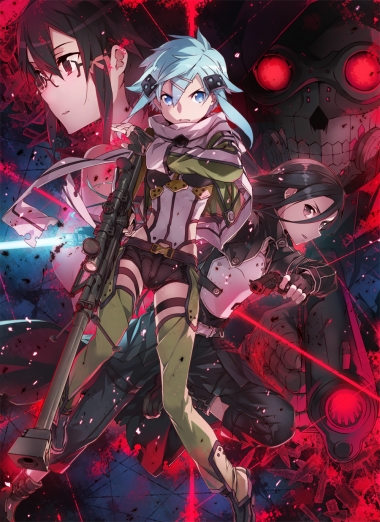 The third season of the highly successful Sword Art Online anime may be facing delays due to the announcement of the development of the animated movie at the recently held Dengeki Bunko Autumn Festival.
The season, which was originally announced for release before the end of 2015, has been pushed back to 2016, according to a report by Yibada. Season 3 is expected to focus on an Underworld story arc wherein the characters are plunged into an AI simulation instead of an online game.
According to the article, the characters are expected to end up in a Rennaissance themed world where they will be charged with building their own region using an advanced technology.
Despite the perceived delay, fans seem to be at peace with the postponement as they focus their excitement on the development of the animated movie.
According to a report by IGN, the movie will be written by Reki Kawahara, the original series creator, directed by Tomohiko Ito and designed by Shingo Adachi, who are all part of the original team behind the successful franchise.
However, the animated film will have a very different story from the one being followed by the anime.
It has been speculated that the delay to the anime's production could be attributed to the team's involvement in the film but on the other hand, this spells good news for the franchise as this ensures consistency in the approach of the franchise.
There has been no official announcement yet on the plot of the new movie but Anime News Network reported that there will be new information on the film's release date, plot details and characters in the latest issue of Dengeki Bunko Magazine.
The Sword Art Online franchise comprises a series of novels, anime series, manga, and video games and is now expanding its universe to an animated movie.