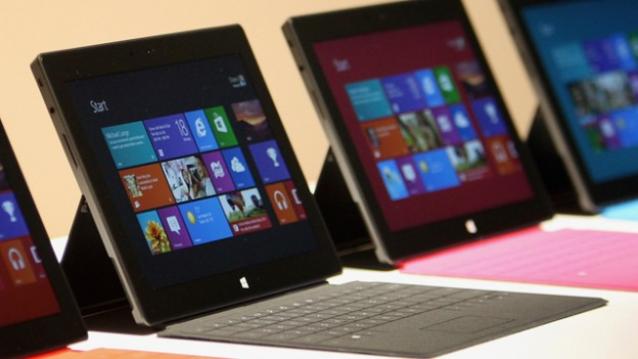 Microsoft got the nod of the market when it initially introduced its laptop-tablet hybrid line, Surface. Now, as it enters the laptop market in its recent launch of Surface Book, it is worth revisiting how Surface Pro 3, Surface Pro 4, and Surface Book fare with each other.
Surface Pro 3, released more than a year ago, comes in a 12-inch screen display at 2160×1440 pixels. It is powered by a fifth generation Intel Core that comes with i3, i5, and i7 options. Along with this, it also comes with the choices of 4GB RAM or 8GB RAM and an internal storage of up to 128GB.
Now, with Surface Pro 4 coming this year, Trusted Reviews highlights Microsoft's claims of further boosting its predecessor's power of up to 30% compared to Surface Pro 3's speed and 50% faster than MacBook Air. Surface Pro 4 now comes in the sixth generation Intel Core i5-6300U, along with 4GB up to 16GB of RAM, and up to 256GB internal storage space. Aside from these, the screen is slightly larger than the predecessor at 12.3-inch at 2736×1824 pixels with 267 pixels per inch density.
Meanwhile, Surface Book, the first ever laptop from Microsoft, comes in a 13.5-inch screen at a higher resolution of 3000×2000 pixels, but with the same pixels per inch measurement at 267. Nonetheless, based on the test done by Laptop Mag, Surface Book shows more vibrant colors and crisper images. Surface Book is also powered by the sixth generation Intel Core i5-6300U, but it has a variant that gives an i7 processor, along with Nvidia GPU for better graphics. Its RAM also comes higher at 8GB and 16GB options, while its internal storage offers up to 1TB of space.
Aside from the evident upgrade under their hoods, both Surface Pro 4 and Surface Book also carry the most recent technology for a biometric login called Windows Hello. Although this is a new feature that was not offered for Surface Pro 3, Windows Hello still has opportunity areas. According to Techradar, users have been complaining about the shortened battery life to only five hours of standby time, compared to 87 hours standby time if the application is turned off. At the moment, Microsoft is yet to deliver the solution regarding the concern.
Cost-wise, Surface Pro 4 is expected to retail at $899 without the keyboard and $1029 with the keyboard, while Surface Book is anticipated to be at $1499. Surface Pro 3, on the other hand, is currently offered at discounted price of up to 25% for its top of the line variant to give way to Surface Pro 4.
Surface Pro 4 and Surface Book have key differences. Surface Pro 4, as a laptop-tablet hybrid, is aimed at convenience and portability, while Surface Book, as a laptop, is meant to perform and compete as a laptop. Given this, the choice will depend on whether the user is opting for easier carrying or more powerful specifications and graphics. As for Surface Pro 3, clearly, Surface Pro 4 and Surface Book have better specifications given the time difference of their releases. However, for those who want to save on cost, Surface Pro 3 is still a good choice.