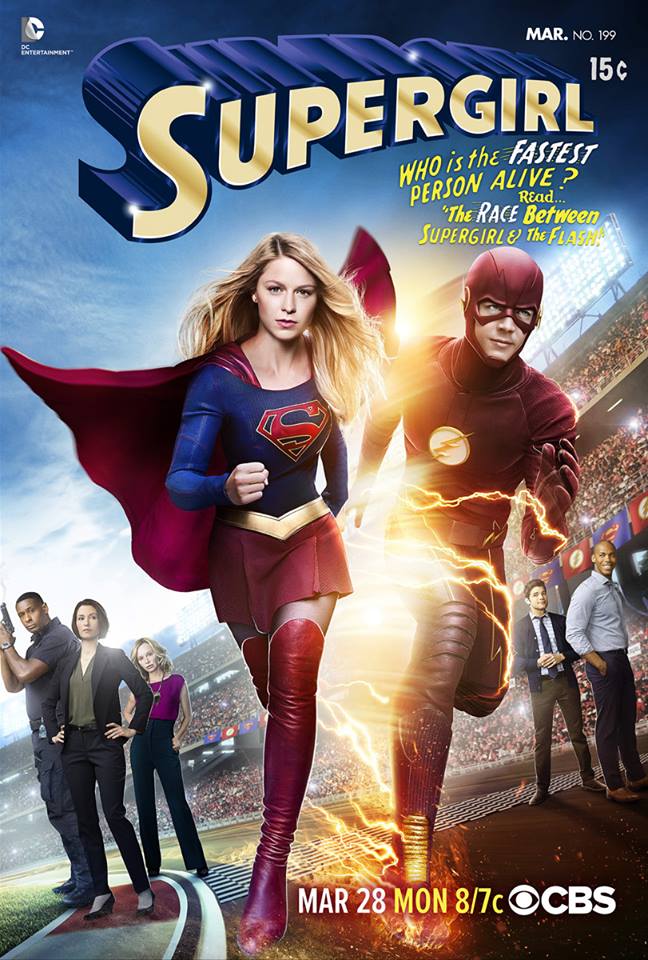 "Supergirl" executive producer and series co-creator Ali Adler recently talked about the recent crossover event of "Supergirl" and "The Flash," the show's season finale, and what fans can expect in the future of the show overall.
In a recent interview with Collider, Adler discussed the show and its future. For starters, she talked about how the recent crossover event with "The Flash" came to be, as it had been one of the most requested fan service events ever since "Supergirl" began.
"We're very lucky that the co-creators of '[The] Flash' are also the co-creators of 'Supergirl,'" Alder shared. "So that has been very fortunate in term of accessing a property, and our partnership with Mark Pedowitz at The CW had ever since been amazing, and CBS as well. It's been a very easy thing because I think Andrew Kreisberg is certainly does a fine Barry Allen. His merits on both shows had been impressive and I think that humor that both of them bring'The Flash' and 'Supergirl'they have a banter that is really unique."
Adler also gave fans a teaser as to what they could expect in the coming episodes of the first season of "Supergirl," now that it is closer to its much awaited season finale. According to her, episodes 19 and 20 will serve as some kind of penultimate episodes to set up the events of the finale. The finale, in turn, will give fans a glimpse of what to expect in the second season.
Adler added that as the season gets closer to the finale, fans can expect more "emotion, visual effects, huge stunts, and action sequences" coming their way.
The synopsis for the upcoming episode, "Myriad," reads, "Kara must find a way to free her friends when Non (Chris Vance) and Indigo (Laura Vandervoort) use mind control to turn National City's citizens into their own army."
First photos from the episode show Non standing alongside Cat Grant and Maxwell Lord. Will Max be finally a true villain, or will he be an ally to Supergirl? The episode will also feature a special guest appearance by WWE Diva Eve Torres as she takes on the character of Maxima.