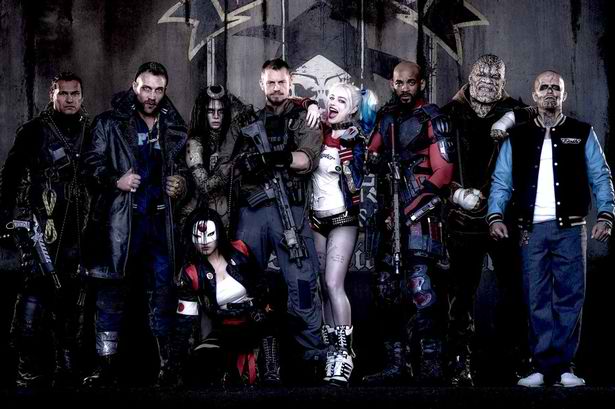 The latest movie in DC Cinematic Universe, "Suicide Squad," has started productions in Toronto, Canada and some of the leaked photos and video footages suggest possible plots for the villain-packed film.
On a report by Express, a Youtube user recently uploaded a video of Batman, played by Ben Affleck, chasing the red racer during a night shoot, which seemingly affirms the rumors that the Caped Crusader will do a cameo in the movie. The villain Joker, played by Jared Leto, was seen driving the car with his girlfriend Harley Quinn, portrayed by Margot Robbie, seated on the passenger side.
Allegedly, in the movie, Batman will pay a visit to Amanda Waller, portrayed by Viola Davis, who is responsible for gathering the villains to work together for reduced prison time. According to Heroic Hollywood, Batman is against the idea of the Suicide Squad and he will personally hold Waller responsible for any innocent lives the group will kill.
Even though this plotline is just speculation for now, Batman's appearance seems to be taken by some fans to mean that Joker might also appear in the upcoming film, "Batman v Superman: Dawn of Justice."
Another recent leaked footage displays Will Smith's character, the assassin Deadshot. The video shows Smith doing his own stunts in full-costume while rappelling down the side of a building.
Director David Ayer took it to Twitter to address all the photos and videos posted without his permission, saying that the movie's surprises are still intact, "Well we survived the streets. Time to go dark now. Remember, only the tiniest glimpse has been exposed. Our surprises are intact."
He also added that he believes in using real people and real places for action scenes, "I believe in old school filmmaking. Real stunts. Real people. Real places. It makes all the difference on the screen. Thank you #Toronto," the director shared.
Suicide Squad will be released on August, 2016 and will also star Joel Kinnaman, Jai Courtney, Cara Delevigne, Adewale Akinnuoye-Agbaje, Karen Fukuhara, Adam Beach, Jay Hernandez, and Scott Eastwood.