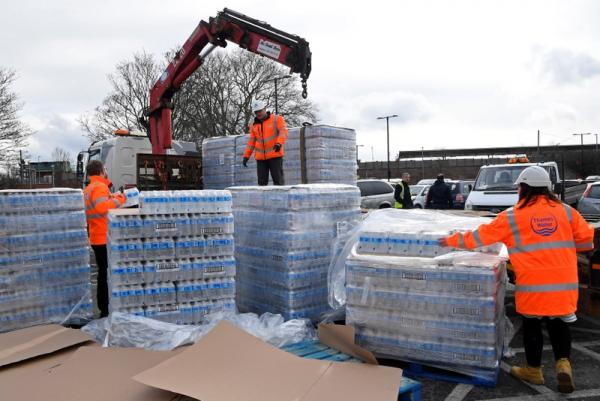 A new study has revealed that many of the bottled water brands sold across the globe contain microplastics, which could pose potential health risks.
The study, which was conducted by the State University of New York and non-profit organization Orb Media, sampled 259 water bottles from 11 brands across 19 locations in 11 countries and found that 93 percent of them showed microplastic contamination. Only 17 of the 259 samples did not contain plastic particles.
The test subjects were observed to have an average of 325 plastic particles for every liter. In one bottle of Nestle Pure Life concentrations of plastic particles were noted to be as high as 10,390 particles per liter.
The study found that compared to tap water, bottled water contained roughly twice as many plastic particles. According to the findings, the most common type of plastic found in the bottled water was polypropylene, which is the same type of plastic used to make bottle caps.
"I think it is coming through the process of bottling the water," said Sherri Mason of the State University of New York. "I think that most of the plastic that we are seeing is coming from the bottle itself, it is coming from the cap, it is coming from the industrial process of bottling the water."
The test samples were obtained from the United States, China, Brazil, India, Indonesia, Mexico, Lebanon, Kenya, and Thailand.
According to the World Health Organization, the subject is an emerging area of concern. However, there are not enough studies that focus on the impact of microplastics on human health to determine how big of a risk the presence of microplastics in bottled water is. The organization said it would "review the very scarce available evidence with the objective of identifying evidence gaps and establishing a research agenda to inform a more thorough risk assessment."