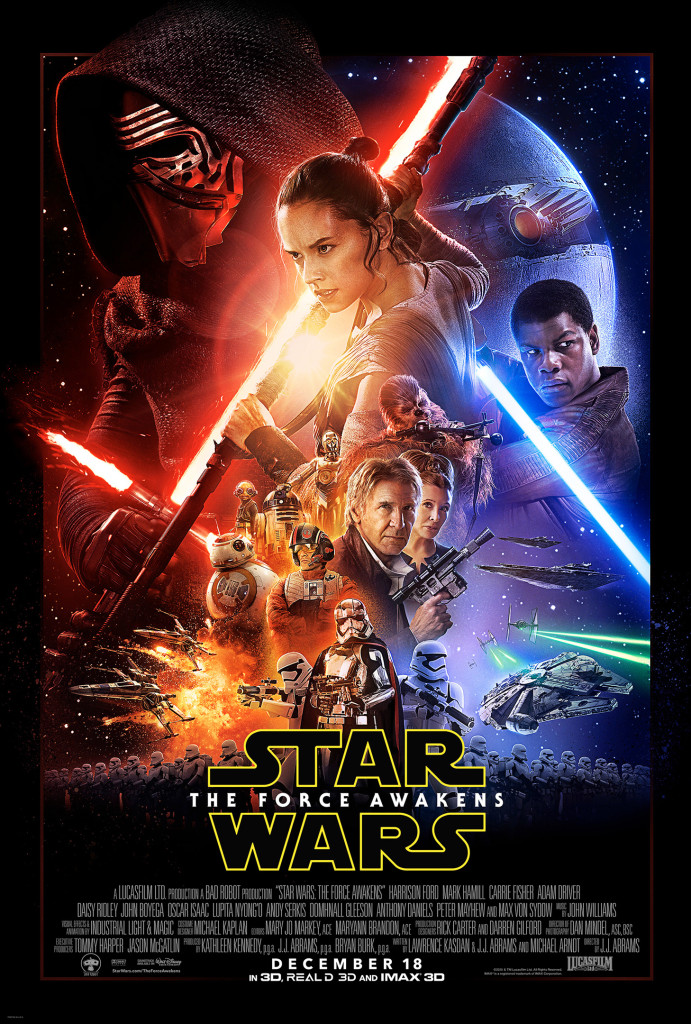 Just a few days before the opening night of "Star Wars: The Force Awakens," tickets are already being sold at a much higher price than the regular cost. In major cities in the U.S. like Los Angeles and New York, finding seats for the premiere night has definitely gotten expensive as scalped tickets cost 10 times higher than the original price.
A decade later after the last "Star Wars" movie, fans have been too eager to secure a seat for the special opening night that will be hosted by Disney World. As posted on the AMC Theatres website, premier ticket prices vary depending on the movie format options: 3D ETX at $99.99; 3D at $98.99; and 2D at $94.99. And since it is a special event, discounts are not being offered and tickets were reportedly sold out a few hours after they went on sale. So for those who really want to attend the most awaited "Star Wars: The Force Awakens" Opening Night Event, the cheapest available ticket can be bought online through scalpers at a whopping price of $1,000 each. But aside from movie viewing at AMC Disney Springs' 24 theatres, it also comes with perks like an after-hours party at Disney's Hollywood Studios. Ticket holders of the said event can enjoy attending a DJ dance party, a spectacular fireworks viewing, an adventure tour, a commemorative event ticket, and many more.
Scalped tickets are common for live events like ball games, concerts and shows. Variety mentioned that according to Chief Strategy Officer Jared Cutler from DTI Management, "There are not many other movies that have this kind of crazy cult following," and, "The hype around it is a big reason. As with any type of ticket, it's all about scarcity and demand." DTI Management is a ticketing software provider.
With the enormous fan base of the Skywalker family, it is clear as to why scalpers have even extended their ticketing services all the way to Ebay, StubHub and Craigslist. However, Cutler is reminding fans who are willing shell out top dollars, that purchasing scalped tickets on websites comes with a risk either fans won't receive any or they might get a fake one, so it's risky.
"Star Wars: The Force Awakens" has already generated more than $50 million on advance ticket sales as early as October, as told by online ticket seller Fandango. Certain viewing times, most particularly evening screenings, are already sold out although there are still remaining seats for the weekend and the subsequent days.
"Star Wars: The Force Awakens" is set to hit theaters on Dec. 17, 2015 in the U.S.