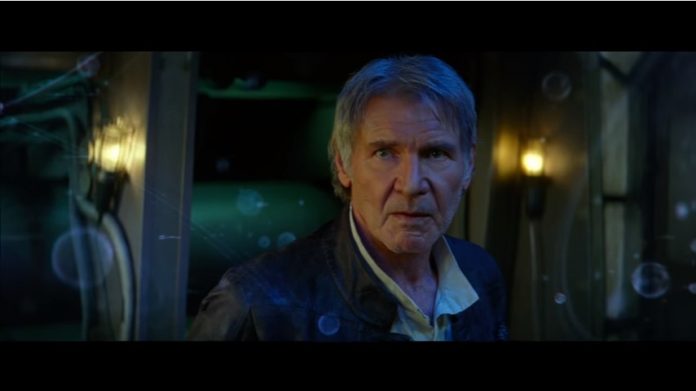 Apart from the aging Luke Skywalker's (Mark Hamill) cameo in "Star Wars: Episode 7 The Force Awakens," Hans Solo's (Harrison Ford) death was also one of the film's most gripping and heart-wrenching scenes to watch as he was stabbed by his own son, Kylo Ren (Adam Driver), not to mention the height of his fall after that. However, his body was never recovered so fans are left to wonder whether the iconic Millennium Falcon pilot survived the fall.
The fate of Han Solo after that tragic scene, which has been left hanging since the film premiered in December 2015, may have gotten an answer courtesy of Carrie Fisher who plays General Leia Organa.
During a panel interview at Star Wars Celebration Europe last July, the actress was asked about her two cents regarding the gap between "Return of the Jedi" and "The Force Awakens." To the surprise of the attendees, the former princess of Alderaan blunderously responded, "Han's funeral," as she mistakenly thought she was being asked to compare the latest film to "Episode 8."
She immediately reworded her response and further explained that their characters in the film franchise have had quite a bumpy romance that eventually resulted in what she described as a "space divorce." However, the actress again rebutted her earlier statement and went on to say that she and Han were just estranged from each other.
Albeit the other responses that followed, the first two words that Fisher blurted out contain the most juice and fans were obviously given a clue about what to expect in "Episode 8."
Having said that, the next main chapter in the "Star Wars" mythos is likely to feature Han Solo being given the proper adieu since it was not featured in the previous film.
Apart from this, "Episode 8" might also feature scavenger Rey's (Daisy Ridley) training under Luke Skywalker as it was hinted in the final scenes of "The Force Awakens."
"Star Wars: Episode 8" is scheduled to arrive during the holidays next year, specifically on Dec. 15, 2017.