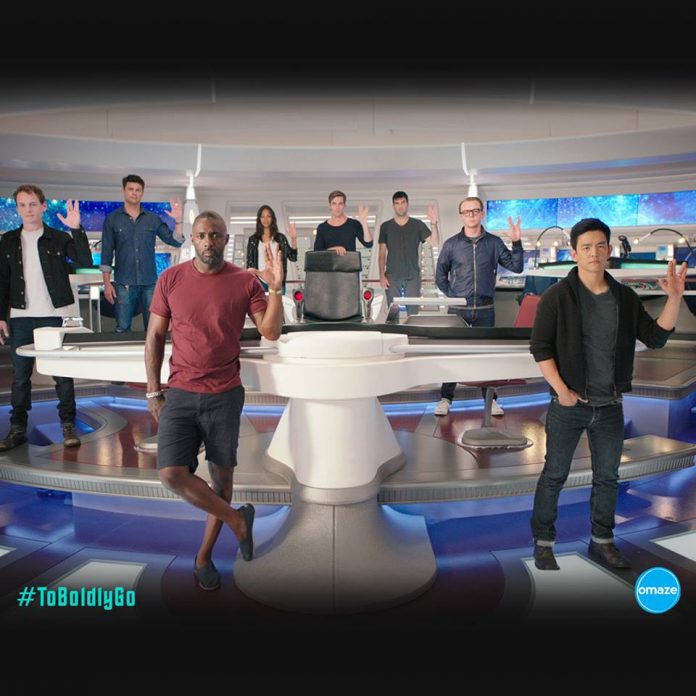 Coming into the third movie from the rebooted "Star Trek" franchise titled "Star Trek Beyond," actor and writer Simon Pegg shares what he thinks differentiate the upcoming movie from any other space adventure movies out there, specifically "Star Wars."
It is no secret that "Star Trek" and "Star Wars" have been two gigantic movie franchises that had stood the test of time. But while both have their own cult following, casual moviegoers who have no inclination to either or both often gets the misconception that they are the same thing.
"'Star Wars' is science fantasy, and 'Star Trek' is science fiction, and they're two different things. People often confuse Star Wars and Star Trek and they're not the same thing at all," Pegg told Collider in a sit-down interview.
Interestingly, Pegg's knowledge of the two series did not come from a one-sided point of view. The 46-year-old English thespian has worked in both projects. He played Unkar Plutt in the first movie from the new "Star Wars" trilogy titled "The Force Awakens" and while it is a relatively smaller role than his "Star Trek" stint, he will still be coming back for "Episode VIII" to reprise his role.
"I think what you have to maintain with Star Trek is that it's rooted somewhere in our reality and our universe and in humanity," Pegg continued. "Star Wars is a long time ago in a galaxy far, far away. The thing that makes that Star Trek kind of more science fantasy is that it does get you know, there's a lot of special effects and fighting,"
Rooted from this notion, Pegg kept it in mind during the conceptualization and writing of what would be the narrative for the upcoming flick. With the help of Doug Jung, the two took on the original iteration from the series of the same name created by Gene Roddenberry and gave it a fresh take.
Aside from Pegg, director JJ Abrams has also touched both projects in the recent years. And although Abrams is admittedly more of a "Star Wars" junkie, he was the one rebooted the new "Star Trek" trilogy via directing its 2009's reincarnation and 2013's "Into Darkness." He will also be one of the producers of "Beyond," which is now helmed by Justin Lin.
"Star Trek Beyond" will make its theatrical debut on July 22.